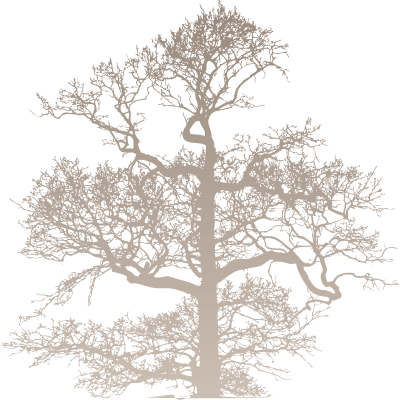 Byzantine Catholic


Saint Nicholas Byzantine Catholic Mission

New Orleans, Louisiana

The beginning of Saint Nicholas Byzantine Catholic Mission started at Notre Dame Roman Catholic Seminary in New Orleans, Louisiana. In November, 1978, Father Francis Twardzik, SDB, who was of the Salesian Roman Catholic Order, wanted to bring the diversity of the Universal Church to students. Roman Catholic Archbishop Philip Hannan of New Orleans supported this endeavor as a way to also serve Byzantine Catholics in the Archdiocese of New Orleans. In 1978, Father Ellis DePriest, SM, who was Rector of Notre Dame Roman Catholic Seminary petitioned and received bi-ritual faculties from Rome. He also received permission from Metropolitan Archbishop Stephen J. Kocisko to serve the Ruthenian Byzantine Catholic Church. Services began at Notre Dame Roman Catholic Seminary Chapel until September of 1981 when they relocated to the Roman Catholic Dominican College Chapel. During 1982, Archbishop Joseph Tawil of the Melkite Greek Catholic Eparchy of Newton, Massachusetts granted Melkite-Rite faculties to Father Ellis so he could also serve Melkite-Rite faithful. In October of 1984 there was another relocation to Saint John Roman Catholic Prepatory Building. The mission's numbers increased and Metropolitan Stephen formally raised the community to the status of a mission under the title of Saint Nicholas of Myra. Two priests were added to assist Father Ellis, Father Nicholas Mansell, S.J., and Father Stan Klores of the Roman Catholic Archdiocese of New Orleans. Later, Father John Zolota S.M., Father Steve Shafran, SDB, and Ukrainian Catholic Monsignor William Bilinsky joined to serve the diverse community. In July of 1995, Byzantine Catholic Metropolitan Judson Procyk visited the mission and gave them encouragement on their accomplishments. Father Ellis continued to serve as pastor along with Father James Deshotels, SJ. Two deacons, Gregory Haddad who was ordained a Melkite-Rite Deacon and Eric Gamble, an ordained Armenian Catholic Deacon, also served the mission and parishioners.

Seeing the need for a permanent church, Metropolitan Judson offered a loan to Saint Nicholas Mission to purchase property on South Carrollton Avenue in New Orleans, Louisiana. The Roman Catholic Archdiocese of New Orleans generously donated pews for the new relocated church. The parishioners worked tirelessly to make their church a welcoming place for Byzantine Catholics in New Orleans and the surrounding areas. On August 29, 2005 disaster struck Saint Nicholas with hurricane Katrina and the church was almost totally destroyed. The interior of the church was seriously damaged and all the furniture lost. During these trying days, Father Ellis and the parishioners held services thanks to the gracious generosity of the Roman Catholic Redemptorist Fathers of Saint Alphonsus Church.

Rebuilding Saint Nicholas began on November 11, 2005. During this period, Father Ellis' health began to fail. Byzantine Catholic Metropolitan Archbishop Basil appointed Deacon Gregory Haddad to the position of Administrator. Saint Nicholas was overwhelmed by the generosity of donations from individuals, parishes, the Archeparhy of Pittsburgh and Byzantine Catholic Eparchies of Parma, Passaic, and Phoenix. A very welcomed gift was a generous donation from the Melkite Greek Catholic Eparchy of Newton, Massachusetts. Finally, and to their happiness, the new Saint Nicholas was re-opened on Palm Sunday, March 16, 2008. Their happiness was short live as sadly, on February 6, 2009 Father Ellis passed away. By the end of 2009, Saint Nicholas invited Father Phillip J. Linden, SSJ, a member of the congregation, to serve as pastor. After his acceptance, Father Linden was granted bi-ritual faculties by Metropolitan Basil Schott. He has served in his capacity as pastor to this day.

The parishioners continued to work on their church and donated generously. The interior was re-decorated and improvements made. Saint Nicholas Byzantine Catholic Mission Church is the only church for Byzantine Catholics in Louisiana and Mississippi. Services are currently held on Sunday at 10 a.m. The altar area is circular and the iconostasis is of dark wood. The alar area is painted in light colors and there are chairs covered in fabric for the faithful to sit. Small gold chandeliers light the interior which, while small, is very inviting. The parishioners have given of their time, talent and finances to bring this church back to where it was originally. It is a wonderful example of the Universal Church as with its construction, donations and support, it has seen Roman Catholic, Melkite-Greek Catholic and Ruthenian Byzantine Catholics give their assistance to build it. While limited in size, Saint Nicholas looks to the future to serve Byzantine Catholics in the New Orleans, Louisiana areas for years to come.