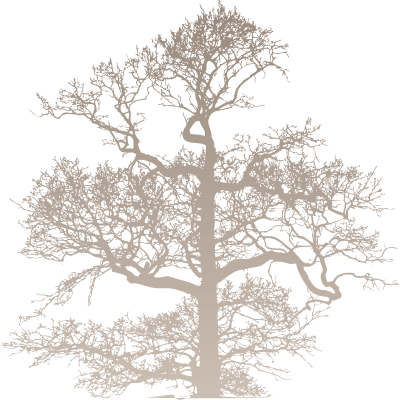 Please Note: All Greek / Byzantine Catholic Churches are in full communion with Rome.

Historical Documentation

Greek Catholic Rusin Publications

Among numerous publications that were printed for Greek Catholic Rusins in the United States, one such magazine was "Nebesnaja Carica-The Queen of Heaven."  This publication, begun in 1927, was published by The Greek Catholic Diocese of Pittsburgh.  The magazine was issued as a "Monthly Devotion for American Rusin Catholics."  Published in McKeesport, Pennsylvania, this dual language magazine (English and Rusin) covered a wide range of spiritual and social topics.  At approximately 25 pages, this was a much beloved publication and had an audience of young and old alike.  Various topics were contained within these publications.  Some topics were church history and services, stories from the "old country", catechism lessons for the young, advertisements of a spiritual and secular nature, lives of the saints and information and photos regarding various devotion celebrations (i.e. Holy Rosary society anniversary, Sodality of the Blessed Virgin Mary processions). 

The magazine also offered a way for Greek Catholic youth in America to learn their faith.  In a period prior to the advent of formal religious educational classes, these publications were well received.  Many topics covered were directed to the exclusive instruction of young people.  There were also articles written for single and married couples.  One such article about a Young People's Marriage Forum drew over 7,800 people.  They attended 18 lectures held during 14 weeks at Saint Peter and Paul Greek Catholic Church in Braddock, Pennsylvania.  This forum had no restriction and it was reported along with Greek Catholics there were Roman Catholics, Protestants and those who had no religious affiliation in attendance.  This forum was divided into those who were single and married so their lecture would be dedicated to them exclusively.  Other lectures featured were Lenten missions, information about the Greek Catholic Church and spiritual retreats.  Also, there were many quotes from the lives of the Saints, the  Popes, explanations of the Mass and short topics written by various Greek Catholic priests within the Pittsburgh Diocese of this era.  Amazingly, this publication survived until the 1960's as it was very treasured.  However, by this period it was becoming customary to issue a weekly newspaper (i.e. Byzantine Catholic World, Eastern Catholic Life) and with the ever increasing costs of printing and postage, Nebesnaja Carica-the Queen of Heaven was finally discontinued.   

Byzantine Catholic Religious Orders

Byzantine Catholic Benedictine Sisters

Warren, Ohio

The Ruthenian Byzantine Catholic Church in America has a few religious orders sanctioned by Rome for women. The most familiar are the Sisters of Saint Basil the Great (begun 1921) in Uniontown, Pennsylvania. Other orders are the Byzantine Catholic Discalced Carmelite Order (begun 1977) in Sugarloaf, Pennsylvania and the Byzantine Catholic Sisters of Christ the Teacher in Pittsburgh, Pennsylvania (begun 1959, disbanded in 1973). One order that has an interesting history are the Byzantine Catholic Benedictine Sisters in Warren, Ohio. Many Byzantine Catholic women have entered these Orders. Others decided they were drawn to Roman Rite and Ukrainian Catholic orders such as the Ukrainian Catholic Sister Servants of Mary Immaculate in Sloatsburg, New York and the Ukrainian Catholic Sisters of Saint Basil the Great in Jenkintown, Pennsylvania.

This order, still in existence, began officially in 1954. Two Roman Rite professed Byzantine Catholic sisters were part of the Benedictine Sisters of Sacred Heart Convent in Lisle, Illinois. They were asked by the pastor of Saints Peter and Paul Byzantine Catholic Church in Warren, Ohio to staff the parochial school. The Sisters began a convent which was named Queen of Heaven as they began in 1954 which was a Marian Year. On November 19, 1958, a decree was received from Rome stating the Byzantine Catholic Benedictine Sisters could operate as a Priory independent of the Roman Rite Benedictine Convent in Lisle, Illinois. Sister Margaret Mary Schima was elected the first Mother Superior on February 2, 1969. Bishop Stephen J. Kocisko was the main officiant of the ceremonies along with Monsignor Sylvester Hladky, the Pastor of Saints Peter and Paul Byzantine Catholic Church in Warren, Ohio who had requested the sisters for the church parochial school.

The convent grew and expanded quickly. More space was required and on June 30, 1968 ground was blessed for this purpose. On May 3, 1970, Metropolitan Stephen J. Kocisko dedicated the new Motherhouse with the sisters, who had grown to an order of 14 nuns, in attendance. Also present was Bishop Emil J. Mihalik, the Byzantine Catholic Bishop of Parma, Ohio. This order is very unique but offers the richness of the Universal Church. They are the only Benedictine convent of religious women in the United States for Byzantine Catholics. Most of the Benedictine Order in the United States are Roman Rite. The order follows the Rule drawn up by Saint Benedict from Nursia, Italy 480-547 A.D.