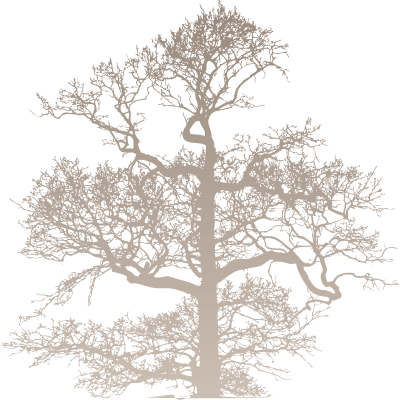 | | |
| --- | --- |
| Prominent Carpatho-Rusyns | |

Bishop Andrew Bachinsky, (1732-1809)

Authored by, Joy E. Kovalycsik

Andrew Bachnisky (Andrij Bacynskyj) was born in Beniatyno (Region Unknown) on November 14, 1732.  He was ordained a Greek Catholic priest on June 23, 1756 by Bishop Mihaly Emanuel Olsavszky, O.S.B.M, the Vicar Apostolic of Mukachevo and Titular Bishop of Rhosus.  Father Andrew served as a priest for approximately 17 years.  He was then selected to be the Greek Catholic Bishop of Mukachevo (Munkacs) on August 5, 1772.  His appointment was confirmed on March 8, 1773 and he was ordained a Greek Catholic Bishop June 6, 1773.  

Bishop Bachinsky was a very well respected cleric known to the Royal Court in Vienna.  He labored continuously for the advancement of his people and for the Greek Catholic Church.  At the time of his installation, he was responsible for over 800 Greek Catholic parishes within his vicariate and the monastery of the Dominican Fathers in Kosice.  The vicariate of Kosice was established in 1787 for Greek Catholics.  This was necessary as previously they were under Roman Catholic administration.  The decree of the Royal Court of July 17, 1787 approved this division.  On January 13, 1790 Canon Michael Bradach was installed to assist Bishop Bachinsky in his duties.  The Bradach family had a long history in these regions and their estate was located at Kamionka (Hungarian name Kovesfalva) within the Spis district.  It was during this period Bishop Bachinsky and Canon Bradach decided upon a more central location for the seat of the Greek Catholic Church in present day Slovakia.  A vacant Monastery and church that had previously been occupied by the Minorite Fathers in Presov was chosen for this purpose.  After much work and diligent preparation, the Supreme Royal Council granted a decree on December 20, 1792 wherein all the property was granted to the Greek Catholic church.  This was the beginning of the Greek Catholic Eparchy in Presov, Slovakia. 

Bishop Bachinsky petitioned the Austro-Hungarian Empire's Religious Fund for financial assistance to convert the buildings and church for use by Greek Catholics.  Generous funding was provided so that the Greek Catholic faithful would have a beautiful house of worship in Presov.  Bishop Bachinsky also worked tirelessly to implement religious education classes for the faithful and a place where vocations to the priesthood could receive their studies.  A man ahead of his time, he realized that Eparchy of Mukachevo in present day Ukraine could not oversee Greek Catholics in present day Slovakia.  However, Bishop Bachinsky's tenure was not without struggle and trials.  The Bishops of Krizevci, Bishop Josaphat Bastasyc and later Bishop Sylvester Bubanovich were firmly against the creation of a vicariate in Presov.  This was very painful for Bishop Bachinsky as he was the principal consecrator of Bishop Bastasyc.  These bishops desired that all Greek Catholic churches in the outlying districts of Mukachevo Eparchy be incorporated under their administration.  Bishop Bachinsky strongly protested these suggestions.  He wanted Greek Catholics in Slovakia to have their own seat of administration on their own soil.  As Bishop Bachinsky was well known at the Royal Court, Bishop Mitterparacher and Councilor Paul Rozzos were sent to investigate this matter.  They concluded their report and issued it to the government in 1806.  After a very lengthy review of all issues, the Royal Court sided with Bishop Bachinsky and decided to firmly establish a Greek Catholic Vicariate of Kosice and the new see of Presov in Slovakia. 

At this time, Bishop Bachinsky requested an auxiliary Bishop to assist him.  The Apostolic Nuncio in Vienna granted this request and elevated Canon Michael Bradich to the position of Auxiliary Bishop. Michael Brandach was enthroned as a Greek Catholic Bishop in Uzhorod on January 8, 1808.  He returned to Presov and assisted Bishop Bachinsky.  Canon John Kutka was appointed the Bishop's assistant as their duties had grown along with the numerous faithful of the Greek Catholic Church in Slovakia.

Bishop Bachinsky believed that education was the most important aspect for the faithful of his church.  He never tired of finding new ways to build schools, offer instructional classes and even strove to have church prayer and liturgical books printed for his clergy and the faithful.  These were very satisfying but, difficult days for the bishop.  Not only was he laying the foundation of the future Greek Catholic Eparchy of Presov but, he was also working to elevate the faithful entrusted to his care spiritually and educationally.  There were many influences from the Epharhy of Mukachevo which did not want to see a new Eparchy for Ruthenian Greek Catholics in Presov.  Bishop Andrew Bachinsky fought against these influences so Greek Catholics in Slovakia could have their own administrative see.  After serving as a priest for 53 years and a bishop for 36 years, Bishop Andrew Bachinsky died on November 19, 1809.  His death came at the same time the Greek Catholic metropolitan see was re-established in Galicia, present day Poland.  Finally, on November 3, 1815, Emperor Francis I settled the matter once and for all.  The Eparchy of Presov, Slovakia was firmly established and exists to this day due to the hard work and vision of Bishop Andrew Bachinsky.       

  

Born in Lutsk, Ukraine in 1968. When he was three years old, his father moved the family back to his home country of Slovakia. Bondra's father left his birthplace of Jakubany, Slovakia in 1947 in search of better work.

Peter Bondra is a former Slovak professional ice hockey player, who became the general manager of the Slovak national team. Bondra became the 37th player in NHL history to score 500 NHL goals. Bondra's sons, David and Nick, are following in their father's footsteps. David is a forward for the Chicago Steel and Nick is playing for the Washington Jr. Nationals.

Michael Chanda 1920-2004 (Notable Millinery Designer)

Authored by, Steven M. Osifchin

Thank you to Rich Siegel and Jeannie Laub for providing information on Michael's life and career.

Michael Chanda immigrated to America in 1921 sailing on the S.S. Adriatic from Southampton on April 20, 1921. He traveled with his Mother Susanna and siblings Mary and John. The family arrived at the Port of New York on April 29, 1921. His brother John spent time in the hospital at Ellis Island and was later discharged. The family was joining husband and father Michael Chanda at 27 Kulick Street, in Clifton, New Jersey. It is noted that Susanna had previous immigration dates of 1908 and 1913 and her daughter Mary 1912 and 1913.

Michael was the son of Michael Chanda of the village Starina and Susan Hnat of the village Orlov. His parents had been in the U.S. between 1906 and 1908 and most likely married in Passaic, New Jersey. His sister Mary was born in Clifton New Jersey in 1911. Soon after Mary's birth the family returned to Slovakia. Michael and his brother John were born in Starina.

On the 1930 Census the Chanda family was renting a home, #43 Kulik Street in Clifton. This was a two family property owned by Paul and Elizabeth Dopirak. The Chanda family's birth place was listed as Czecho-Slovakia and the language they spoke was listed as Ruthenian. Michael Chanda, Sr. was employed as an ironworker at a foundry. Michael and his sons were naturalized citizens. Susanna was not naturalized. This was not uncommon for the women to not be naturalized.

Also residing with the family was their daughter Mary and her husband George Chanda. George had been born in New Jersey and was a letter carrier for the U.S. Postal System. George's Chanda family was from the village of Maly Lipnik. This is a neighboring village to Starina and Orlov.

According to Michael his parents later operated one of the last working farms in Clifton, Passaic County, New Jersey. Upon his parents deaths Michael shared ownership of the farmland with his nephew. The land was later sold to developers. Presently there is an adult condominium community on the property called "Michael Chanda Arms". The street that runs through the development is called "Chanda Court".

1945

Michael made a name for himself in the fashion industry from the 1940's through the 1960's. He apprenticed with Hattie Carnegie. He had no formal college training and went directly into business. He designed hats for the rich and famous women of the world, as well as selling two lines of ladies' hats to department stores and boutiques across the country.

Michael's upscale line was his signature Chanda hat line. His affordable line was under the name of Michael Roy. His full name was Michael Roy Chanda, and he alternated between being called Michael and being called Roy at various times in his life. Both lines were very successful and very well-known. His clients for his up-scale line included movie stars such as Joan Crawford. His business was located at several addresses early on but for most of its existence it was headquartered at 6 West 57th St in New York just a few doors off 5th Avenue.

Michael always valued being an artist more than a hat designer. He intended to have a second career as a visual artist. He left the millinery business as a young man, intending to dedicate the rest of his life to producing art and pursuing an art career. Instead he became a recluse, particularly after the death of his partner George Poniatowski, and while he produced a lot of art, he never made any in-roads into the art world. Michael painted, produced a lot of collages, and did some small sculpture pieces.

Michael passed away in 2004. He spent his final years still working between his homes in New York City and Middletown, New York.

Below is an excellent example of Michael's craftsmanship.

This is a black brimmed hat by Chanda from the 1950-60's. The hat measures 9 1/2" from brim to brim on the outside x approx 2 1/2" high x 6 3/4" on the inside.

According to Julie Burton this hat belonged to her aunt who was always going to high society affairs and getting her picture in the Denver paper from 1930's-60's, so needless to say she had to dress accordingly & she also loved hats!

Chanda Hat Photos Courtesy of

Julie Burton

Ruby Lane shop Julie's Vintage Jewels

Authored by, Steven M. Osifchin

'Sandra Dee' was born Alexandria Zuck on April 23, 1942 in Bayonne, Hudson County, New Jersey. Her parents were John Zuck and Mary Cimboliak. Her mother's side of the family was of Lemko / Carpatho-Rusyn ancestry.

Alexandria's grandfather was Alexander Cimboliak an immigrant from the small village of Izby located in the former Galicia Region of the Austro-Hungarian Empire. Today it is the Grybow District of present day South East Poland. The first mention of the village was in 1682 when the Bishop of Krakow donated a mill to the local priest. The Greek Catholic Church of St. Luke the Evangelist was constructed there in 1888. This masonry structure replaced a much older wooden church. A four room rectory was built in 1840. Until World War I there was a large bell in the church that dated from 1325. Today its whereabouts are unknown. A census of the village in the year 1785 indicates the population was comprised of 525 Greek Catholics, 15 Roman Catholics, and 9 Jews. In 1926 there were 804 Greek Catholics. The entire population of Greek Catholics switched to Orthodoxy in 1936.

Alexander was born in 1896 and came to this country between 1905 and 1911. He Resided in Bayonne, Hudson County, New Jersey where he was employed as a laborer in a steel barrel factory. Later, he worked as a riveter in the U.S. Navy Yard in Brooklyn, New York. Alexander married Anna Plaskon about 1917. She was born in Bayonne in 1900. Her parents were Avtar Plaskon and Katherine Fezbyr/Frycki, immigrants also from the village of Izby. Alexander and Anna had only two children Marion "Mary" and Olga. Alexander died in 1963 in New Jersey. His wife Anna passed away in 1986.

Mary Cimboliak married John Zuck of Bayonne. Their daughter Alexandria (Sandra Dee) was born in 1942. When Alexandria was only five years old her parents divorced. Shortly after the divorce, her mother remarried a real estate developer, Eugene (Gene) Douvan. Mary died in Los Angeles, California in 1987. John Zuck died in 1966 in New Jersey.

Alexandria's early life was marred by disappointment, abuse by her step-father, and bouts of depression. She also suffered at an early age from anorexia and bulimia. It has been written of her mother that she was obsessive, controlling, and overprotective. At four years of age her mother propelled Alexandria into the world of modeling. She made her debut in a Girl Scouts Magazine. By the time Alexandria was 11, she was reputedly earning $75,000 a year appearing in national magazines. This eventually led to television commercials and progressed to a film career.

Dee moved from New York to Hollywood in 1957. She was only 14 when she was signed by Universal Studios for her film debut in Until They Sail in 1957. The studio concocted the name 'Sandra Dee' for her by shortening her first name and using her stepfather's surname initial "D" to sign vouchers. After having studied at Hollywood Professional School, she graduated from University High, Los Angeles, in June 1958. Dee won a Golden Globe Award in 1959 as one of the year's most promising newcomers. Between 1960 and 1964, Dee was one of the top 10 film stars in the US after the successes of The Reluctant Debutante, Gidget, A Summer Place, the Tammy series and Come September. Dee was one of the most successful teenage movie stars of the 20th century. By 1965, she was the last major star still under an exclusive contract and was Universal Studios last actress under contract.

By the late 1960s her career was in decline, and a highly publicized marriage to the actor Bobby Darin ended in divorce. She rarely acted after this time. Her later years were marred by illness. Sandra Dee died on February 20, 2005 in Los Robles Hospital & Medical Center in Thousand Oaks, California, where she had been treated for 14 days for complications from kidney disease and pneumonia. She was survived by her son Dodd Darin, his wife, and two grandchildren.

Co-Authored by,

Joy E. Kovalycsik & Steven M. Osifchin

The Carpathian Connection wishes to extend our most respectful appreciation and gratitude to +Sister Marian Jose Smith, S.C., Vice Postulator, Sister Jane Teresa Culligan, S.C., Assistant Director of the Sister Miriam Teresa League of Prayer and The Sisters of Charity of Saint Elizabeth, Convent Station, New Jersey for graciously contributing research materials, publications and photographs for this essay. We respectfully dedicate this article to +Sister Marian Jose Smith, S.C., Vice Postulator, who passed away on October 2, 2012 and buried on October 8, 2012 in the Sisters of Charity cemetery. Sister Marian Jose would have been 97 years old on October 24th.

UPDATE October 2014: Beatification Mass of Blessed Sister Miriam Teresa Demjanovich

Photos Courtesy of Steven M. Osifchin

On a rainy Saturday, October 4, 2015 in Newark, New Jersey, thousands of people attended the Beatification Mass of Sister Miriam Teresa Demjanovich.  This Mass was an especially exciting event for The Carpathian Connection.  Co-editors Steven M. Osifchin and Joy E. Kovalycsik were personally invited by the Sisters of Charity of Convent Station, New Jersey to attend this never to be forgotten event and the luncheon held after the service.  During 2012, TCC received permission from the Sisters of Charity to write an article about Sister Miriam.  The Sisters provided TCC with documentation and historical reference materials so her Cause could be made known to a larger audience.  TCC is extremely grateful that the Sisters of Charity invited us to experience this once in a lifetime Beatification Mass.  The Roman Catholic Cathedral Basilica of the Sacred Heart in Newark scheduled the Mass to begin at 9:30 a.m.  However, it was filling to capacity more than an hour prior.  The vast section of attendees included religious Sisters from America, Slovakia and Poland, clergy and numerous faithful who came to witness the first Beatification Mass held on American soil.  This served as a major step along Blessed Miriam Teresa Demjanovich's road to being declared a saint.  The service began with a magnificent organ prelude Salvum Fac Populum Tuum (O Lord, save thy people.)  By the time the Mass began, there no longer was seating in the Basilica.  Ushers brought folding chairs into the rear of the Basilica but still, it was standing room only.  The Essex County Sheriffs' Officers assisted with crowd control and they did an outstanding job.  The Basilica can seat over 3,000 people alone and they kept everything running smoothly. 

During the beatification Mass, Bishop Arthur Serratelli of the Roman Catholic Diocese of Paterson stated Blessed Sister Miriam was "to be a light along our Christian Journey."  Cardinal Angelo Amato, S.D.B, the prefect for the Congregation for the Causes of Saints in Rome, presided over the Mass and was joined by the Apostolic Nuncio of the Holy See in the United States, Archbishop Carlo Maria Vigano.  Also in attendance were Newark Archbishop John J. Myers, Cardinal Theodore McCarrick and Bishop Kurt Burnette, Byzantine Catholic Bishop of the Eparchy of Passaic for the Ruthenians.  The guest of honor was Michael Mencer who was restored to full health due to the intercession of Blessed Sister Miriam.  His amazing cure was the reason for the Beatification Mass as Rome judged this a true miracle.  The Sisters of Charity began the process of her Cause not long after Blessed Miriam Teresa's death in 1927 at the age of 26.  Blessed Miriam Teresa once wrote "The way of the cross is the path of self-sacrifice and denial, only a humble soul can walk this path securely."  At her Beatification Mass, not only were there hierarchs, politicians and people of high station in attendance but, the majority were ordinary faithful who came to honor Blessed Sister Miriam Teresa and pray for her intercession.  Many identify with Blessed Sister Miriam Teresa as she led a life of simplicity and compassion towards everyone.  Also, there were many in attendance who were handicapped and had physical illness, they all came, praying for Blessed Sisters Miriam's intercession.  The climax of the Mass was the official statement from His Holiness, Pope Francis.  The statement ended with "In recognition of her holy life, Blessed Miriam Teresa now is deemed worthy of public religious veneration by the local church."  At that moment a magnificent oil portrait of Blessed Sister Miriam was unveiled at the altar.  The entire Basilica erupted in a wave of thunderous applause that went on for a long time.  It was noted some of those attending the Mass had tears in their eyes at this pronouncement. 

Michael Mencer speaking with the press (December 13, 2016 - Recipient of Astonishing Miracle in 1963, Dies at 61)

Afterwards, the Sisters of Charity invited attendees to a simple luncheon at the Birchwood Manor in Whippany, New Jersey. Everyone was greeted at the door by a Sister of Charity with the sincere words of "welcome, thank you for joining us!"  This was not the end of acknowledging Blessed Sister Miriam's beatification.  On Sunday, October 5, 2015, a Hierarchical Divine Liturgy was held at Saint John's Byzantine Catholic Church in Bayonne, New Jersey.  It was at this church in 1901 she was baptized by Father Theodore Stefan into the Greek Catholic faith.  The main celebrant of this Liturgy was Bishop Kurt Burnette of the Eparchy of Passaic.  After the Liturgy, light refreshments were served in the church social hall.  In the service of the Byzantine Catholic Church, the Exaltation for Blessed Miriam Teresa is listed as "We extol you, O Venerable Mother Miriam Teresa, as a Guide to greater perfection, you now pray to Christ our God for us!"

UPDATE February 7, 2014: Sister Miriam Teresa Demjanovich Moves Closer To Sainthood

According to the February 7, 2014 Facts News announcement by the Sisters of Charity in New Jersey, Sister Miriam Teresa Demjanovich's Mass for Beatification is scheduled for October 4, 2014 at Sacred Heart Basilica Cathedral in Newark, New Jersey.

On December 18, 2013, Pope Francis approved the attribution of a miraculous healing to the intercession of Sister Miriam Teresa Demjanovich. This approval advances the way to her beatification. The miracle involves the restoration of perfect vision to a boy who was legally blind because of macular degeneration. Monsignor Giampaolo Rizzotti of the Congregation for the Causes of the Saints added the miracle took place in 1964.

Miriam Teresa Demjanovich was born March 26, 1901 in Bayonne, New Jersey. She was baptized by Father Theodore Stefan at St. John's Greek Catholic Church in Bayonne.

Sister Miraim was the daughter of Ruthenian immigrants Alexander and Johanna (Suchy) Demjanovich, her parents came to the United States in 1884 from Bardejov, Eastern Slovakia. Sister Miriam Teresa's father was born in Bardejov, house 103 on July 16, 1860. His baptismal record indicates his full name was Alexander Jacob. He was the son of Jacob Demjanovics, a teacher in Bardejov and Joanna Atrim. His parents were of the Greek Catholic faith. Alexander was baptized a Roman Catholic on July 19, 1860 in Bardejov by A.R.D. Cserviblra. His Godparents were D. Szmolihosky, a Roman Catholic professor from Bardejov and Rosalia Gessert, also of the Roman Catholic faith. Alexander was chrismated in the Greek Catholic faith on July 25, 1860 at the Greek Catholic Church of the Protection of the Blessed Virgin Mary in Resov by Father Antonius Keiss. Miriam Teresa's mother Johanna was born in the village of Zabava in house 91. She was the daughter of Greek Catholic parents John Szuchi and Maria Rojkovics. Alexander and Johanna were married on February 15, 1884 at the Greek Catholic Church of the Protection of the Blessed Virgin Mary in Resov, Eastern Slovakia. Father Augustinus Hvozdovits officiated at the ceremony. The witnesses to the marriage were A.R.D. Ignatius Timko and Alexander Frohlich. <![if !supportFootnotes]> [1] <![endif]>

Alexander and Johanna (Suchy) Demjanovich

Greek Catholic Church of the Protection of the Blessed Virgin Mary

Provided by, The Greek Catholic Archbishop of Presov

(Iconostasis) Greek Catholic Church of the Protection of the Blessed Virgin Mary

Provided by, The Greek Catholic Archbishop of Presov

After Sister Miriam Teresa's death, notes she authored about her family were found. In recalling her parents, Sister Miriam Teresa stated that "Our home was ruled by love rather than fear" and that "only holy pictures were hung on the walls." She further mentioned "Votive lights were burned before shrines and statues of the Sacred Heart, the Blessed Mother, and St. Joseph."[2] <![endif]> She recalled that her father "was a master shoe maker" and that he made "shoes and boots for the wealthy at the resort." <![if !supportFootnotes]> [3] <![endif]> She continued "Mother's father was a master locksmith. He made locks, for the people in the castles of the nobility and kept them in repair. Both parents spoke German and Hungarian which were taught in the schools besides Slovak." <![if !supportFootnotes]> [4] <![endif]> Sister Miriam Teresa's father immigrated to the United States in 1884 and became a naturalized citizen in 1904. Federal Census records denote they resided in Bayonne as of 1895. In 1900, the Federal Census record lists Sister Miriam Teresa's father as being employed as a shoemaker, in 1910 as a Laborer in a Barrel Factory and in 1920 as a cooper in an Oil Refinery.

Alexander and Johanna had seven children, Miriam Teresa was the youngest. She was baptized and chrismated in St. John the Baptist Greek Catholic church, Bayonne on Sunday, March 31, 1901. Miriam Teresa grew up beside the oil refineries that mark the landscape of this portion of New Jersey. Miriam Teresa attended grammar school and graduated Bayonne high school in January, 1917. After graduation, Miriam Teresa wanted to enter the convent as a Carmelite nun. However, due to her home situation, she could not become a nun; her mother was ill and needed care. This was a difficult and challenging time for Miriam. As mentioned in "A Biography, Sister Miriam Teresa, 1901-1927 by a Sister of Charity, for the two years and eight months Teresa spent at home she "began each day with Mass and Holy Communion. She washed, ironed, cooked, cleaned, took care of her invalid mother; in fact, she had the whole responsibility for the home, for her two older sisters were employed." <![if !supportFootnotes]> [5] <![endif]>

In recalling Miriam, her sister Mary stated "Teresa was active in all church affairs. She was a member of the choir and of the Blessed Virgin's Sodality. She was secretary of the National Council of Catholic Women connected with the parish of Saint Vincent de Paul's church, Bayonne." <![if !supportFootnotes]> [6] <![endif]>

After her mother's death in November, 1918, Miriam Teresa was encouraged to apply to the College of Saint Elizabeth at Convent Station, New Jersey. Miriam Teresa still felt her mother's loss deeply and later penned a number of poems, a portion of one which reads:

Cold lies the earth above the mound,

Where gently dreams in peace profound,

In Death's embrace at rest: asleep

Till God's own angels from that deep

Repose shall waken her, my dear, dear mother!

After her acceptance at the College of Saint Elizabeth in 1919, Miriam Teresa majored in literature and received a Baccalaureate in Letters on June 14, 1923. She graduated with high honors and the coveted "Summa cum laude." During the 1923-1924 semester she taught at the Academy of Saint Aloysius in Jersey City, New Jersey. During her time at the college, many individuals remarked on Miriam's humility and genuine piety. She could be found kneeling in the college chapel at all hours and was very devoted to praying the rosary. She also revered the Blessed Sacrament and stated "our participation in this Divine Gift is the receiving of Holy Communion…And in this, the partaking of the Blessed Sacrament, the sacrifice-banquet, we have a most powerful aid to sanctification. God Himself comes to perfect us, if we but so will." Other students sought her out to speak of their problems as she always had a kind word and was very comforting.

Miriam Teresa longed to enter religious life and felt she was called to the Carmelite order prior to enrolling in college. However, after consulting with her family, they offered her the thought she should use her education to serve God in a teaching order. After much reflection and prayer, she decided to neglect her own will. After being advised to make a Novena in honor of the Blessed Virgin Mary to give her guidance; she decided to enter the community of the Sisters of Charity of St. Elizabeth at Convent Station on February 11, 1925. Sister Miriam Teresa never received an official transfer of rite. She remained a Greek Rite Catholic while serving as a sister in a Roman Rite community. This was a perfect example of the well known statement in Ut Unum Sint, no. 54, by Blessed Pope John Paul II "The Church must breathe with her two lungs!" (i.e. East and West). However, one last test awaited her. Three days prior to leaving home for the convent, her father died. Miriam Teresa was given this trial before her entrance into religious life. After her father's funeral on the Feast of Our Lady of Lourdes, Miriam Teresa entered the convent. As a postulant, she was given the name Sister Miriam Teresa. The name Miriam was in honor of the Blessed Mother and Teresa honored her Patron Saint, Teresa of Avila.

Sister Miriam Teresa's literary talents were apparent from the moment she entered the Sisters of Charity of St. Elizabeth convent. Not long after her entrance, she was asked before Christmas to organize a play by the postulants with herself as director. She wrote "The Seventieth Week." This play would be performed later in 1931 along with another play she authored "The Leper Colony." "The Seventieth Week" would be circulated as time went on and performed in numerous schools and even in a number of seminaries. With the blessing of Father Benedict Bradley along with the full permission of the convent's Mother Superior, Sister Miriam Teresa wrote a series of conferences. Much later, these conferences would be published and entitled "Greater Perfection." Sister Miriam Teresa made her profession of vows however her time in the community was brief. In November, 1926 Sister Miriam Teresa became ill.

Sister Miriam Teresa was sent to Saint Joseph's Hospital in Paterson, New Jersey. Diagnosed with tonsillitis and hypertension, Sister Miriam Teresa was very weak and did not receive an operation for a few weeks. The hospital staff did not appear to think Sister Miriam Teresa's condition serious. At the end of December she returned to the convent. However, she continued to fail and was sent back to the hospital as appendicitis was suspected. As her condition deteriorated, her brother Charles who was an ordained Roman Catholic priest, requested special permission for Sister Miriam Teresa to profess final vows. After this she seemed to improve. However, at the beginning of May she had a severe attack of appendicitis. Sister Miriam Teresa suffered greatly during this period. In a short time, it was evident to everyone Sister Miriam Teresa was dying. Present at her death were the Mother Superior, several of the Sisters who staffed the hospital and Sister Miriam Teresa's sister Anna who was a nurse. Her final moments were recorded by the Mother Superior of the Community "We assembled in her room, knelt around her bed, watched her last look and heard her last sigh, not exactly as sigh. She closed her eyes, breathed gently, and then entered into the Vision Beatific. In her hand she clasped the crucifix containing the relic of the true Cross, which her Spiritual Director had given her on Holy Thursday." Sister Miriam Teresa Demjanovich died at Saint Elizabeth Hospital in Elizabeth, New Jersey on May 8, 1927. She was only 26 years old. Sister was buried on a Wednesday, the Holy Day of St. Joseph, and was interred at Holy Family Cemetery at Convent Station.

Following her death, people reported healings and answered prayers due to her intercession. An example of this occurred in 1947. A woman from Clifton, New Jersey entered the hospital for a major operation. Following her operation she developed post operative pneumonia and was on her deathbed. The medical staff considered her condition hopeless. Prayers and sacrifices were offered to Sister Miriam Teresa for this woman's recovery. Her condition rapidly improved and she was deemed by the doctor's to be cured. Documentation of this and other cures were collected on an ongoing basis by the Sisters of Charity of St. Elizabeth with the intent to be submitted to Rome. One case in particular attributed to her intercession occurred in 1963. A six year old boy from Teaneck, New Jersey who was classified as legally blind miraculously had his sight restored. This case was meticulously investigated. Testimony and other background information was compiled and forwarded to Rome for final review of this case by the medical board at the Vatican.

On December 11, 1945 The Most Reverend Thomas H. McLaughlin the former Bishop of Paterson initiated the study of the case of Sister Miriam Teresa. A decree was promulgated and read in all parishes of the Diocese of Patterson. This decree requested that all writings and cures concerning the life and virtues of Sister Miriam Teresa be forwarded to the diocesan chancery for authentication. His successors Bishop Boland in 1947 and Bishop McNulty in 1952 continued this sacred task. A major development came in 1955 as it was determined there should be a vice-postulator in the country where this cause began. After discussion, it was agreed to have three vice-postulators. The Very Reverend Stephen W. Findlay, O.S.B., was named for Catholics of the Roman Rite, the Reverend George Kandra was named for Catholics of the Greek (Byzantine) Rite and the Right Reverend Monsignor Andrew V. Stefan was installed as coordinator at the Chancery offices in Paterson, New Jersey. One item of great encouragement was received on April 20, 1955. His Holiness, Pope Pius XII, imparted his Apostolic Blessing on publications issued by the Sister Miriam Teresa League of Prayer.

Numerous spiritual and temporal favors continued to be reported as the years progressed. This information was added continuously to materials previously gathered which sought to advance Sister Miriam Teresa's cause. An Apostolic Process was held from May 18, 1981 to December 18, 1981. Information was provided by Father Ambrose Eszer, O.P., Relator General of the Congregation for the Causes of Saints. In 1989 Sister Francis Maria Cassidy, of the Sisters of Charity of St. Elizabeth, began work on a positio, the spiritual biography the Vatican requires of all candidates. In 1998 she and her co-author, Sister Eileen Dolan, delivered the 500-page document to the Congregation for the Causes of Saints. In 2004 an additional 500-page tome was delivered to Rome, the determination of a medical tribunal on the boy's case convened by the Archdiocese of Newark.

Numerous bishops, clergy, religious and lay members of both the Byzantine Rite and Roman Rite promoted Sister Miriam Teresa Teresa's cause for canonization as a Catholic saint continuously for a long period of time.

An important development in this process came on July 8, 2005 at the Cathedral Basilica of the Sacred Heart in Newark, New Jersey. A ceremony was held to close the investigative process for the beatification of the Servant of God Sister Miriam Teresa. Archbishop John J. Myers signed and sealed all final documents which would be submitted to the Vatican. A mass was held in Our Lady's Chapel in the Cathedral after the sealing of documentation. The information was then taken in person to the Apostolic Nuncio in Washington, D.C. The documentation was then transported to Rome by the Nuncio and given to the Congregation for the Causes of Saints. After review of all gathered testimony, information and other important documents, all that remained was the determination of the medical board. In February, 2012, a group of Cardinals met to discuss the virtues of Sister Miriam Teresa's case.

The cause of Sister Miriam Teresa Demjanovich, the daughter of immigrants from Bardejov, Eastern Slovakia, was presented to His Holiness Pope Benedict XVI. On Tuesday, May 10, 2012, it was announced at the Vatican Pope Benedict XVI elevated Sister Miriam Teresa Demjanovich from her previous classification as a "Servant of God" to "Venerable." The announcement was made by Archbishop John Meyers of Newark, New Jersey. A cardinal recommended that Sister Demjanovich be elevated and the Pope agreed. The process for the cause of Sister Demjanovich is moving forward and the next step is to be elevated to the title of "Blessed." After this, the final step will be that Sister Miriam Teresa Demjanovich, a Carpatho-Rusyn Greek (Byzantine Rite) Catholic nun, will be canonized a saint of the Catholic Church.

As mentioned in a recent bulletin of the Sister Miriam Teresa Prayer League "Perhaps the most important aspect of the life and beatification of Sister Miriam Teresa is her message to all the faithful. She believed that God's purpose in her life was to remind us that we are all called to sanctity, regardless of our state in life." <![if !supportFootnotes]> [10] <![endif]>

On Saturday, October 27, 2012 at 4:00 PM in the Holy Family Chapel on the grounds of the Motherhouse of the Sisters of Charity in Convent Station, New Jersey there will be a mass of Thanksgiving. The mass will be celebrated in honor of the elevation of Sister Miriam Teresa who was declared venerable by Pope Benedict XVI. Five Medical Doctors in Rome will have a final scrutiny of the documents for the miracle. If these are passed on October 18th, 2012 her name will be given to Pope Benedict XVI to be declared "Blessed". In the future a mass will be scheduled for Sister Miriam Teresa's Beatification. This Mass will take place in the Sacred Heart Cathedral in Newark, New Jersey.

Prayer for Beatification

Most Holy and Blessed Trinity, Whom Sister Miriam Teresa loved so ardently, grant that we, like her, may become ever more conscious of Thy Divine Presence within our souls.

We implore Thee to show signs that Thy humble servant enjoys glory with Thee in Heaven, and to hasten the day when we may render her a public tribute of our veneration and love.

Glory be to the Father and to the Son and to the Holy Spirit, as it was in the beginning, is now, and ever shall be, world without end.

Amen.

For those interested in further information and publications regarding Sister Miriam Teresa, please contact The Sister Miriam Teresa League of Prayer, P.O. Box 476, Convent Station, New Jersey 07961-0476 http://www.scnj.org/

<![if !supportFootnotes]>

1

<![endif]>

Familysearch.org Slovakia, Church and Synagogue Books, 1592-1910, Greek Catholic, Bardejov, Resov

2

Sister Miriam Teresa League of Prayer Bulletin, Vol. 24, No. 2, Convent Station, February 11, 1980

3

Sister Miriam Teresa League of Prayer Bulletin, Vol. 24, No. 2, Convent Station, February 11, 1980

4

Sister Miriam Teresa League of Prayer Bulletin, Vol. 24, No. 2, Convent Station, February 11, 1980

5

A Biography, Sister Miriam Teresa, 1901-1927, By A Sister of Charity, page 34, 1957

6

A Biography, Sister Miriam Teresa, 1901-1927, By A Sister of Charity, page 36, 1957

7

A Biography, Sister Miriam Teresa, 1901-1927, By A Sister of Charity, page 38, 1957

8

Greater Perfection, Conferences of Sister Miriam Teresa, pagers 98-99, 1946

9 A Biography, Sister Miriam Teresa, 1901-1927, By a Sister of Charity, page 209, 1957

10

The Sister Miriam Teresa League of Prayer Bulletin, Convent Station, N.J., page 10, March, 2012

Adolf I. Dobriansky, (1817-1901)

Co-Authored by,

Joy E. Kovalycsik & Steven M. Osifchin

Adolf I. Dobriansky was born on December 20, 1817 in the Ruthenian village of Rudlov located in the former Zemplen County of the Austro-Hungarian Empire. Today this village is in the Vranov nad Topl'ou District of the Slovak Republic. He was born into a priestly family descending from a long line of Ruthenian Greek Catholic priests. His father, Father Jan Dobransky was the resident parish priest at the Nativity of the Virgin Mary Greek Catholic Church in Rudlov from the year 1817 to 1824. His great grandfather Vasil Dobransky also served this parish from the year 1726 to 1746. His father baptized and crismated Adolf at this same church. His parents chose DC de Forgach and his wife Juliana de Forgach as Adolf's godparents. His mother Charlotta Szepeshazy was from the town of Levoca, where her father served as mayor. Jan and Charlotta were married on September 12, 1812 at the Roman Catholic Cathedral of Saint James in Levoca. The marriage record states Jan was a cleric from the Diocese of Mukachevo. He was born born in Uzhhrod. Charlotta was born in Levoca. Jan was 23 years old and Charlotta was 21 years old. They were married by Father John Elrenspeng.

At the age of four Adolf went to live with his grandmother in Levoca. It was here that he would begin his early education. He later attended high school in Levoca, Roznave and Miskolc. He furthered his education by studying philosophy and law. Adolph also studied various languages. He was proficient in Slovak, Ruthenian, Latin, Hungarian, Greek and French. He completed his studies and graduated from the Mining Academy in Banska Stiavnica. Adolf eventually became one of the most important mining engineers within the Austro-Hungarian Empire. While employed in Banska Stiavnica as an engineer he married Eleonora Milviusovou in 1842. They had ten children, five sons and five daughters. During the 1850's Adolf was chosen as a deputy for the Hungarian Diet (parliament) under the imperial system. In this position, he was the representative of Slovaks and Ruthenians within the Empire. In recognition of his achievements, Emperor Franz Jozef awarded him the noble title "von Sacurov" and he then used the name Adolf Dobriansky von Sacurov. Adolf moved to Buda in Hungary where he was named the Secretary Alternate for the Austrian government. He later he moved to Varadin and served as Minister Counselor. During this period he worked tirelessly to build rail lines within the empire and began promoting the rights of Slovaks and Ruthenians (Rusnaks). He began to write, was a publisher and authored the essay "Synopsis" which was printed in 1861. Adolf urged equality for Slovaks and Ruthenians. He worked and lobbied constantly that these national languages would be preserved within the framework of Hungarian administration. During 1864 he was called to Vienna to serve as a counselor for the Hungarian Court. In 1865 he began the Greek Catholic "Association of Saint John the Baptist" which was based in Presov, Slovakia.

Adolph continued his work on behalf of Slovak and Ruthenian rights. He was promoted and offered a minster's seat in 1867. However, he declined to accept this position. He relocated to the village of Certizne and continued working as an author and publisher. While residing in Certizne he educated residents on cultivating land, improved farming techniques and expanded the practice of grafting and planting of various fruit trees. Adolph also published books for churches and schools. He continued in Certizne as a national revivalist for the rights and education of Slovaks and Ruthenians.

During the final years of his life he moved to Innsbruck, upper Austria, to reside with his daughter. While there he died of natural causes due to old age on March 19, 1901. According to his wishes as stated in his Last Will and Testament, he requested his body be returned to Certizne for burial next to his wife. His funeral was served by twelve Greek Catholic priests at the village church on March 25, 1901. He was buried near another Slovak and Ruthenian national activist, Greek Catholic priest Julius Stavrovsky-Popradov. Adolph Dobriansky's grave is covered with a simple white marble cover. His monument is engraved with a three bar cross and lists his name, dates of birth, death and status as a national activist and author.

Harry "Fritz" Dorish, (1921-2000)

Co-Authored by,
Joy E. Kovalycsik & Steven M. Osifchin

Harry "Fritz" Dorish, a professional baseball player for the Boston Red Sox, Saint Louis Browns/Baltimore Orioles and the Chicago White Sox, was born on July 13, 1921 in Swoyersville, Luzerne County, Pennsylvania. 

His father, Hryc 'Hritz' Dorish was a Ruthenian immigrant from Waniowice, Galicia, present day Vanovychi, Lviv Oblast, Ukraine. Hryc was baptized a Greek Catholic and was the son of Wasil and Marja Szudarek Dorosz. Harry's mother, Anna (nee Humenanszky) Humenick was of Slovak origins.  Hritz immigrated to the United States in 1906. He returned to his homeland and came back to America in 1910. Hritz married Anna on November 11, 1911 in Forty Fort, Pennsylvania. They were married in the Greek Catholic Faith by Reverend Nicholas Duda of St. Nicholas' Greek Catholic Church, Swoyersville. The couple settled in Swoyersville where Hritz was employed as a coal miner. On February 26, 1932 Hritz died at his home on 11 Swoyer Street of a coronary embolism. Anna died on December 15, 1976 at Nesbitt Memorial Hospital in Kingston, Pennsylvania.

The name "Harry" was in all likelihood not a given name at his baptism.  He did utilize the nickname of "Fritz" which is a potential reference to his father's first name. He was one of five children born to Hritz and Anna. His siblings were John, a semipro baseball player and later Luzerne County Recorder of Deeds, William, Anna Fey and Mary Urban. 

He began a serious interest in baseball during High School.  A scout for the Allentown Red Sox was impressed and signed him up upon graduation.  He played 21 games and "The Sporting News" published his perfect control in a shutout game.  When World War II broke out, he enlisted in the United States Army and was a cook at Camp Shelby, Mississippi.  Later, he was transferred to a medical unit and sent to the South Pacific.  After the war, he returned to baseball and was recruited by the Boston Red Sox (who were affiliated with the Allentown Red Sox).  On April 15, 1947, Harry was sent in as relief.  All bases were full and there were two outs.  He obtained the final out in the eighth inning.  He pitched the ninth inning with no more wins by the opposing team and the Red Sox won the game.  During 1950 he was sold to the Saint Louis Browns for $10,000 (today's equivalent of $107,000).  This was the first of three times he would switch teams during his 10 year Major League career. 

From this point Harry's career in baseball increased to compiling a 45–43 record in 323 appearances.  He had 48 saves, a 3.83 earned run average and 332 strikeouts.  Harry led the American League in saves during 1952 while with the White Sox.  He stole home plate on a double steal on June 2, 1950 and was the last American League pitcher to steal home.  He continued as a player, scout and coach. He introduced an idea that has become standard in baseball today.  The rule utilizes the follow day's starting pitcher as the one setting the current day's game and offers the results to the catchers and coaches.  After retirement he volunteered a good deal of his time with the Make-A-Wish Foundation.  As illness began to restrict him, he limited his activities and died in Wilkes-Barre, Pennsylvania on December 31, 2000.

Authored by, Joy E. Kovalycsik

Father Alexander Dzubay was born in Bereg County on February 12, 1857. Bereg County was one of the oldest districts in the former Austro-Hungarian Empire. In 1910 the ethnic identity of this region was split between Ruthenians, Slovaks, Hungarians and Jewish residents. The religious affiliations listed were Greek Catholic 49.7%, Calvinist 25.9%, Jewish 14.2%, Roman Catholic 9.7%, Lutheran .4% and Unitarian .1%. There were no other religious affiliations noted for this district. During 1920, the Treaty of Trianon assigned most of the territory to Czechoslovakia which is present day Slovakia. After World War II the Czechoslovak portion of the district was incorporated into present day Ukraine. The southwestern part, now Szabolcs-Szatmar-Bereg, was placed into present day Hungary.

Alexander came from a family that served for generations as Greek Catholic priests. His mother was Justine and his father, the Very Reverend Stephen Dzubay, was ordained a Greek Catholic priest in 1855 in Uzhhorod. Later, he would become Diocesan Dean in 1898. Alexander would follow his father into the priesthood. After his initial education in Kalnik, he was sent to Uzhhorod to the theological seminary for his priestly education in 1880. He also undertook additional educational courses in Budapest, present day Hungary and in Spisska Nova Ves, present day Slovakia. During his time at Seminary he met another student, Father Alexis Toth. The association with Alexis Toth would be a source of great heartache to Father Alexander in later years. Prior to his ordination, Father Alexander married Elizabeth Csucska on March 3, 1881. She was the daughter of Greek Catholic priest Father Andrei Csucska. Father Alexander was ordained by the Bishop of Uzhhorod, John Kovach Pasztely in 1881. His first assignment was as parish priest for a Greek Catholic church in Lokhovo. However, tragedy struck early in his priestly vocation. On November 4, 1881, eight short months after his marriage, his beloved wife Elizabeth died. After this sorrowful time, Father Alexander served his father as an assistant priest at Holy Trinity Greek Catholic Church in Uzhhorod.

In 1888, Father Alexander was instructed to leave for the United States. At this period, thousands of individuals were immigrating and many were Greek Catholic. The most important undertaking for these new immigrants was to build a church to worship in their centuries old faith. Father Alexander was one of the first Greek Catholic priests to arrive in America. Others who joined him were Fathers Eugene Volkay, Stephen Jackovics, George Hruska and Gabriel Vislocky. The first meeting of Greek Catholic clergy in America took place in Wilkes Barre, Pennsylvania during October 17-19, 1890. A number of issues were addressed including a proposal to send requests to the Bishops of Presov, (Slovakia) Lviv, (Ukraine) and Munkacs (Hungary) requesting more Greek Catholic clergy. Later, Father Alexander would become the senior Greek Catholic priest in America and be appointed Vicar General for all Greek Catholic churches. Upon arrival, Father Alexander immediately began to assist in the establishment of new churches. He organized Holy Assumption of Mary Greek Catholic Church in Wilkes Barre, Pennsylvania during 1888. In 1890 he assisted in the organization of Saint Michaels Greek Catholic Church (later Cathedral) in Passaic, New Jersey. Father Alexander offered the first Greek Catholic mass held in New York City (performed in the basement of St. Brigid's church) on April 19, 1890 and founded Saint Stephen's Greek Catholic Church, Leisenring, Pennsylvania (1892). He also assisted with other churches in Trenton, New Jersey, Streator, Illinois, Hazelton, Scranton, Johnstown, Homestead and Braddock, Pennsylvania.

Father Alexander worked tirelessly to support the Greek Catholic faithful. He was fluent in Latin, Rusyn, Hungarian, German and became well versed in English. Also, his work in the coal mining towns of Pennsylvania was particularly appreciated given the difficult conditions found there. In December of 1891 a second meeting of all Greek Catholic clergy was held in Hazelton, Pennsylvania. At this time there were approximately 150,000 Greek Catholics in America. After much discussion it was decided to form a fraternal society, the Greko Katoliceskoje Sojedinenije. At this time, they also affirmed their loyalty to the Holy See. They did not wish to see an escalation of clergy and faithful who, for various reasons, would leave as Father Alexis Toth did for the Orthodox Church. These were difficult times as the Russian government was sending approximately $75,000 (roughly $1,700,000 today) per year to America for propagating their faith and ethnic background. Father Alexis Toth, Father Alexander's former classmate, abandoned the Greek Catholic Church for Orthodoxy. He began his work by drawing Greek Catholics to his opinions on religious issues. Due to this and other reasons, the Bishop of Presov, Bishop John Valyi, excommunicated Father Toth. Much later, Father Toth would petition the Serbian Patriarch to accept him and his followers into a "Hungarian Parish." However, the Patriarch replied he had no Hungarian Greek Catholic parish and could not accommodate the request. Father Toth would continue to expand his work while remaining within the jurisdiction of the Russian Orthodox Church.

During this confusing period, Father Alexander was caught up in disputes and religious tensions which were taking place. His experiences with Father Toth's decisions gave him the view his church was not permitted to fully express their traditions. Also, many Roman Catholic clergy of this era were not accepting of the Greek Catholic Church. Tension mounted with issue piling upon issue. Members were torn over a host of situations and the clergy became involved in various disputes. Having experienced Father Toth's departure, Father Alexander, who had done so much to promote the Greek Catholic Church in America, made an emotional decision. He left the Greek Catholic Church and joined the Orthodox Church. On July 30, 1916, he took the name "Stephen" after his father who was a Greek Catholic priest and became a monk. On July 31, 1916, the Orthodox Church elevated him to Archimandrite.

Father Alexander's rise in the Orthodox Church was immediate. On August 15, 1916 he was consecrated to the Episcopate by Archbishop Evdokim and was afforded the title of Vicar of the North American Diocese of Pittsburgh and the Carpatho-Russians. Father Alexander, now called Bishop Stephen in the Orthodox Church, followed the lead of Father Toth and influenced a number of parishes to join the Orthodoxy. Some of these churches were in Perryopolis and Monongahela, Pennsylvania, Elizabeth, New Jersey, Cleveland, Ohio, Detroit, Michigan, Utica, New York and Witham, West Virginia. The Russian Orthodox Diocese comprised approximately 175 churches. Of this number, approximately 160 were churches with an original Greek Catholic membership. In 1918 Father Alexander was appointed to work closely with Bishop Alexander Nemolovsky to oversee the administration of the Diocese as a "senior auxiliary." Later, Metropolitan Platon took control of the North American Diocese in 1923. There were a number of disagreements with this appointment and Father Alexander was one of those voices. He had been a close associate of Bishop Alexander as senior auxiliary and worked hard to persuade those who were Greek Catholic to join the Orthodox Church. It was his opinion he should have been nominated for this position. During October, 1922 with much confusion in this diocese, Father Alexander's view was that he was the head of the North American Diocese. In conjunction with Bishop Gorazd, he consecrated Archimandrite Adam to oversee an independent Diocese of "Carpatho-Russians." However, this decision was not recognized by those who were in charge of the Diocese. After all these events transpired, Father Alexander came to a final conclusion. His decision had been wrong.

On May 12, 1924 Greek Catholic Bishop Stephen Soter Ortynsky made a statement that Father Alexander never found peace with his prior decision. He also mentioned a request to be accepted back into the Greek Catholic Church. This petition was sent directly to the Holy Father in Rome. Pope Pius XI granted Father Alexander's request for his return to the Greek Catholic Church. In his petition, Father Alexander expressed the regret he had caused scandal to faithful Greek Catholics and asked forgiveness for all his actions. This petition was signed on May 15, 1924 in Yonkers, New York. Father Alexander relocated to Graymoor Roman Catholic Monastery located in Garrison, New York for a time of prayer and rest. Deciding he wished to retire due to his advancing age, Father Alexander stayed at the monastery. He had served a short period of eight years in the Orthodox Church before returning to the faith he was baptized in.

Father Alexander Dzubay was visiting Mr. and Mrs. George Varga, Jr., in Trenton, New Jersey when he died unexpectedly on April 2, 1933. He was 76 years old and a few days away from celebrating the 50th anniversary of his priesthood. It was decided Father Alexander would lie in state at St. Mary's Greek Catholic Church in Trenton. He was also given a solemn requiem high mass as directed by the Greek Catholic bishop located in Homestead, Pennsylvania at that time. Father Alexander was buried in Saint Mary's Greek Catholic Cemetery in Trenton, New Jersey. Saint Mary's was one of the parishes he helped organize. Many of the Greek Catholic churches he founded upon arrival in America are still in existence today. They stand as a permanent reminder of his devotion to the Greek Catholic faith.

Bishop Joseph Gaganec, (1793-1875)

Joseph Gaganec was born in Vysny Tvarozec, Saros District, present day Bardejov District, Eastern Slovakia on April 10, 1793.  His father was employed as a government civil servant and his family resided in various towns during his youth. Joseph studied at schools in Bardejov, Levoca and Nové Mesto nad Váhom, Slovakia.  He attended the University of Trnava for this theological studies and graduated with high honors.  After graduation, he married Anna Kovalicky, who was the daughter of the Greek Catholic pastor, Andrew Kovalicky, of Kany, Slovakia.  On March 8, 1817 he was ordained to the Greek Catholic priesthood by Bishop Samuel Vulcan of the Romanian Greek Catholic Diocese of Oradea Mare, Romania. Father Gaganec served various Greek Catholic Churches in the towns of Ruske Pekl'any, Viszlo and Hejce.  Sadly, his beloved wife passed away while he was pastor in Hejce.  During his tenure, he worked tirelessly to improve educational opportunities for Greek Catholic children.  He began parochial schools and established a well-rounded curriculum for all ages.  He was so successful in his efforts that government teachers sought his advice for their schools.  His efforts did not go unnoticed and in 1835, Bishop Tarkovich nominated him Canon of the Presov Chapter along with Father Basil Popovich. During 1838, Father Basil Popovich was enthroned as the Bishop of Mukachevo.  He offered the name of Father Gaganec to succeed the first Greek Catholic Bishop of Presov, Bishop Tarkovich who had passed away.  Bishop Basil Popovich enthroned Father Gaganec as the second Greek Catholic Bishop of Presov at the Imperial Court Chapel in Vienna on June 25, 1843.

Bishop Gaganec now undertook the massive task of firmly establishing the Greek Catholic Eparchy of Presov. In time, due to his outstanding administrative abilities and tireless work, the Greek Catholic Eparchy of Presov would become the best managed of all Greek Catholic eparchies.  He immediately looked to improve the Cathedral which was placed directly under the patronage of Saint John the Baptist.  In 1846, he installed an iconostasis which is still in the Cathedral to this day.  He also constructed a Bishops residence in 1848 and began a monthly stipend to the clergy from a Religious Fund known as "congruna." He gave strict instructions to the clergy they were to be a good Christian example to everyone, that they be properly dressed, well-groomed and always continue to be educated.

During 1848, he held an Eparchial Synod that address the religious and cultural life of the Greek Catholic faithful of the eparchy.  Bishop Gaganec was well aware of the needs of the faithful.  His priests were ordered to learn farming and gardening so that they could instruct the faithful to have better lives.  During the years 1847 through 1849 many problems affected the eparchy.  Outbreaks of famine, cholera and the Hungarian uprising saw a decline in the population of the eparchy.  Bishop Gaganec continued to work tirelessly to alleviate the suffering of the faithful.  Bishop Gaganec organized various funds to help poor villages, orphans, widows and those in need of further education.  He established a school "Alumneum" in Presov to help those who wanted to further their education. He also began plans for a Greek Catholic Seminary but these would be completed by his successor, Bishop Nicholas Toth.

Bishop Joseph Gaganec strived to improve the lives of the faithful.  In recognition of his efforts, in 1854, Emperor Franz Jozef I knighted him with the Order of Francis Joseph, a very high distinction for any of the Catholic clergy.  In 1868 for his "pastoral merits and apostolic seal" Pope Pius XI made him "Assistant to the Papal Throne and Count of Rome."  Later, another honor was bestowed upon him when Emperor Franz Jozef I appointed him his "Privy Councilor."  It was well known Bishop Joseph Gaganec was devoted to his flock and, he never accepted money or gifts for himself.  He followed the words of Jesus Christ who said, "give to all who ask of you." He lived as a simple priest, always willing to listen to anyone's trials and never turned anyone away who asked for guidance.  The mark left upon the Greek Catholic Eparchy of Presov is felt to this day by all he accomplished.  Bishop Joseph Gaganec firmly established the Greek Catholic Eparchy of Presov and it would be left to future bishops to continue building on his well-structured foundation.  Bishop Joseph Gaganec passed away on December 22, 1875 in Presov.  His Funeral Mass was held in the Cathedral he served in for so many years.  He was interred in the Cathedral cemetery in Presov, Slovakia. 

Co-Authored by,

Joy E. Kovalycsik & Steven M. Osifchin

Bishop (now Blessed) Paul P. Gojdich, O.S.B.M who was born into a priestly family on July 17, 1888 in Rus'ki Pakljany, Saros district. He graduated from the gymnasium in Presov and continued his theological studies at the Central Seminary in Budapest. He was ordained a celibate priest on August 27, 1911. In 1948 a vicious attack was begun against the Greek Catholic church by the Communist Government and Bishop Gojdich was adjudged a "traitor and enemy of the people." On April 28, 1950 the Greek Catholic Church was liquidated on orders from Moscow and Bishop Gojdich was imprisoned. He was later tried for treason and espionage, his sentence was life in prison. Bishop Gojdich endured all these trials with patience, faith and true humility. He was interrogated numerous times and the authorities made all types of promises if he would only "sign" and become Orthodox, they even promised to make him a patriarch. Bishop Gojdich never consented to these false promises.

In prison, the Bishop suddenly became mysteriously ill and was taken to the prison hospital. His condition became critical and his pain increased. His life ended on July 17, 1960 in the prison of Leopoldov, Slovakia. He was only 72 years old.

Bishop Paul Gojdich was beatified by Pope John Paul II on November 4, 2001. The Pope said he wished to honor Bishop Gojdich's lifelong behavior and mentioned that even during the most dangerous periods of his life; he remained loyal to the principles of the Greek Catholic Church and the Apostolic See in Rome.

Also, many are not aware that The Yad Vashem Holocaust Memorial in Jerusalem in 2007 accorded Bishop Paul Gojdich the title "Righteous among the Nations." He is credited with saving the lives of the Rabbi of Kosice, Jossi Steiner, Marianne Zack and many others from certain death during the Nazi occupation of Slovakia. After the war, those who were saved by Bishop Gojdich offered to help him immigrate to the west due to the Communist regime's takeover of Slovakia. Bishop Gojdich refused to abandon those who needed his help and leave his position as Greek Catholic Bishop of Presov. When he was put into prison the Jewish people he saved tried once again to help him and send a letter of support to the President of Czechoslovakia, Antonin Zapotocky on May 15, 1956 but it was ignored.

The Bishop risked his own life to save anyone who asked for his assistance. He never thought of his own safety and helped everyone. When the deportations of Jews took place in Slovakia he was horrified. He wrote a strong letter to each parish in his diocese against this injustice. He reminded people of the basic principle that every human being has equal rights when he faces God.

Co-Authored by,

Joy E. Kovalycsik & Steven M. Osifchin

Basil Hopko was born in the Carpatho-Rusyn village of Hrabske, Slovakia. He was the second child and only son of Basil Hopko a local farmer and Anna Petrenko. He was born on April 21, 1904 and baptized at St. Dimitri the Martyr Greek Catholic Church in Hrabske. His sister Mary Hopko was born in 1900. His father Basil Hopko Sr. was born in Hrabske. He was the son of John Hopko from the village of Vysny Tvarozec, Slovakia and Maria Mihalik of the village Hrabske. His wife Anna Petrenko was also born in Hrabske, the daughter of Demetri Petrenko and Martrona Hnath.

In 1905 Basil Hopko, Sr. died in a tragic accident leaving his young bride with the sole responsibility of raising two young children. In 1908 with the hope of securing a future for herself and her children she immigrated to America. Basil and his sister Mary remained behind to be cared for by their grandparents. When Basil was approximately 9 years old he was sent to reside with his uncle, Father Demeter Petrenko in the village of Olsavica. Father Petrenko was the resident priest of Saint Nicholas Greek Catholic Church in Olsavica. Basil assisted his uncle with church services and as time went by his vocation grew. He received his elementary school education in Bardejov. After studying theology for two years, Basil was drafted during the First World War. He worked as an assistant military chaplain and then was granted military leave to continue his studies for the priesthood.

He attended school in Presov and graduated with honors in 1923. Basil wanted to join his mother in America. However, his health was poor and he required a number of operations. Recalling this time, his memoirs stated his full recovery was a "miracle" which he felt was due to a Novena to the Sacred Heart of Jesus. During this Novena he promised if cured he would become a celibate priest. Basil applied and was admitted to the Greek Catholic Seminary in Presov and graduated in 1928. On February 3, 1929 he was ordained by Bishop Paul Gojdich.

Father Basil's first assignment was as a parish administrator in Prague. He served in this capacity until 1934. Father Basil was instrumental in the construction of a Greek Catholic church in Prague and served as its parish priest from 1934 to 1936. He worked tirelessly to assist orphans, those who were poor, unemployed and founded the Greek Catholic Youth Union and the Movement of Greek Catholic Students. In 1936 Father Basil was transferred back to Slovakia. He taught at Presov's Eparchial Seminary. He had already begun graduate studies at Charles University while in Prague completed his Doctor of Theology in 1940 at Comenius University in Bratislava. During World War II Father Basil continued to work among those who were in material and spiritual need. During these difficult days he assisted the Bishop with his hard work, prayers and support.

Bishop Paul Gojdich appointed him Spiritual Director of the Greek Catholic Seminary and the administrator of all Greek Catholic schools in Presov. It was also during this time Father Basil was granted the title of Monsignor. Due to his dedication and hard work, Bishop Gojdich promoted him to the position of Bishop's Secretary in 1941. Father Basil was a well known author and editor. He penned numerous articles, essays and in 1946 was named the editor of "Blahovistnik" (The Gospel Messenger). Father Basil was very devoted to teaching and worked tirelessly to ensure Greek Catholics had access to literature about their faith.

Realizing a need for help in administering the Presov Eparchy, Bishop Gojdich petitioned the Holy See to grant an auxiliary bishop. Pope Pius XII approved this appointment on January 2, 1947. Basil Hopko was installed as the Auxiliary Bishop of the Eparchy of Presov on May 11, 1947. The main celebrants at his installation at Saint John's Greek Catholic Cathedral in Presov were Bishop Paul Gojdich, Archbishop Josef Beran of Prague and Bishop Joseph Carsky of Kosice.

Bishop Hopko assisted Bishop Gojdich in his duties. He would visit parishes, give lectures and encouraged all Greek Catholics to remain firm in the faith of their ancestors. He continued in performing his Episcopal duties but no one imagined the terror and cruel persecution that would visit them. On April 28, 1950, the Communist government "liquidated" the Greek Catholic Church at the "Sobor (council) of Presov". This council was a bogus assembly. It was convened without the presence of Bishops who were canonically enthroned. A proclamation was published stating the Greek Catholic Church did not exist. All Greek Catholic priests and members were to be transferred, along with all church property and holdings, to the Orthodox Church which was administered by Moscow. The shock and sadness of the Greek Catholic faithful was overwhelming. Bishops Gojdich and Hopko did all they could to comfort and support their members under these terrible circumstances.

Bishop Paul Gojdich and Bishop Basil Hopko stood firm against the injustices that multiplied. Since they refused to cooperate and renounce their Greek Catholic faith, both were imprisoned. Bishop Gojdich was given a life sentence. On April 28, 1950 Bishop Hopko was arrested, starved and tortured for a number of weeks. His jailers constantly tried to convince him to join the Orthodox church and gain his freedom. Each time they tried this, the Bishop refused. The jailers and government became angry they could not persuade him to do as they wanted. Bishop Hopko was transferred to the central investigatory prison in Ruzin near Prague. He was confined to a dark cell and they forced him to keep walking, without rest, for 122 days. Bishop Hopko remembered these days by saying "I kept praying for strength to persevere and to remain faithful to the Catholic Church". Finally, he was brought to trial on October 24, 1951 in Bratislava and received a sentence of 15 years, a confiscation of all his property and a fine of $20,000 for "subversive activity." He received this sentence all because he would not renounce the Catholic faith. Once incarcerated, his jailers had no pity on Bishop Hopko and he was constantly transferred from one prison to another. He did not know what would happen from day to day but was sustained during these trying times by his faith and constant prayer. He would recall the time spent in prison as a "higher education in humility." He tried as best he could to be of service to those who were in need be they believers in God or not.

After years of imprisonment and neglect, Bishop Hopko's health deteriorated. In 1964 he was transferred from prison to a retirement home in Osek, Bohemia. He was constantly under surveillance and his health continued to decline. In the town of Osek, there were 160 elderly Sisters of various religious orders who had been forced from their Slovak, Hungarian and Czech convents. Bishop Hopko was overjoyed to offer spiritual assistance to the sisters since he was fluent in all three languages. His kindness to their needs impressed every nun who was acquainted with him. In 1968 the Communist government during the "Prague Spring" agreed to restore the Greek Catholic Church. Bishop Hopko was released from Osek and on June 13, 1968 the Greek Catholic Eparchy of Presov was officially recognized. Unfortunately, Bishop Hopko was not permitted to resume his duties as Bishop of Presov by the government.

While Bishop Hopko's Eparchy and health were taken from him, they could not remove his faith in the Greek Catholic Church. He continued to pray and offer his assistance to whoever he could but, Bishop Hopko's life journey was near its end. He was residing in Presov at this time and was 72 years old. On Friday, June 23, 1976, Bishop Basil Hopko celebrated his last Mass and spoke for a time with Sister Simeon. Later that afternoon, at 3 p.m., he died. The Funeral Mass for Bishop Hopko was held at Saint John's Greek Catholic Cathedral in Presov. He was buried in the crypt of the Cathedral church and his funeral was attended by large numbers of clergy and the faithful. On July 2, 1995 His Holiness, Pope John Paul II gave a sermon on his visit to Slovakia and recalled all those, including Bishop Hopko, who had suffered for their faith. On Sunday, September 14, 2003, Pope John Paul II beatified Bishop Basil Hopko at a Mass in Bratislava, Slovakia.

The following images are provided by, The Greek Catholic Archbishop of Presov

Prayer to Blessed Bishop Basil Hopko:

O Christ, our Lord and Savior, in Your boundless love for the human race You assured us that "whatever we will ask You, You will do it for us". Encouraged by your living promise, we humbly ask You to glorify Your faithful servant, Bishop Basil Hopko, who by his trials and tribulations gave living testimony to his complete trust in You, hoping to receive from You "a great reward in Heaven".

Inspired by his Trust in You, we humbly implore you to hear our prayer, and through the intercession of that Man of Hope, Bishop Basil, grant us (here make your request).

For you, O Christ our God, are Help to the helpless and Hope to the hopeless, and we render glory to You with Your Eternal Father and All-Holy Spirit, now and ever and forever. Amen.

Steve Ihnat, (1935-1972) - Mini Bio

by, Linda Alexander

(Author: I Am Mister Ed..Allan Rocky Lane Revealed; A Maverick Life: The Jack Kelly Story; Reluctant Witness: Robert Taylor/Hollywood/Communism; Lymphoma survivor)

Steve Ihnat was known for playing unique and multi-layered character roles on virtually every television show that ever aired in the United States between 1958 – 1972. As he became more skilled, he expanded his horizons, moving into films, both as an actor and as writer and director. His was a rising career, destined for a place amongst the best-known names in the entertainment industry.

Stefan Ihnat was born in a thatched hut in Jastrabie pri Michalovciach, Czechoslovakia, on 7 August 1935. Within only a few years, World War II was looming and Czechoslovakia was on the verge of succumbing to Hitler. Three days before that country was officially declared under "executive power" of Hitler's army, four-year old Stefan, his parents, Andrew and Maria, a brother and a sister escaped on the last available boat out of the area, bound for Canada. The family settled in the town of Lynden, in Ontario, and set up a new life.

Now known as Steve, he would've likely followed on his father's path to become a hard-working dairy farmer except that such a life didn't suit him. He wanted to do something far-reaching. On the farm, he did his share of the daily chores—bringing in the crops, baling hay, thrashing wheat and oats, and, with his mother, taking their home-raised produce to sell at the market. Steve was often responsible for selling the grapes grown on their farm. But with each day, and each task, he looked ahead to find that which would take him well beyond the confines of his small-town life.

None of his family came to Canada with knowledge of the English language. Steve and his sister learned to speak and write by being immersed in the English-speaking culture of school and friends, and his interactions with people at the market. His parents knew enough to get by. Their native tongue was still spoken at home.

By his early teen years, Steve had his sights set on finding an occupation that would transport him to a different world. About his aspirations, he said in later years, "I think wanting to act started when I was about 14 as an escape valve to my environment. I was raised on a farm and I decided I wanted to be everything in life. Acting is the best way to do it." After he graduated from school, he took steps to make his dream a reality, learning the craft at the Players Guild of Hamilton.

His sister said he and a friend made a trip to California during this time, testing the waters and learning the lay of the land. By 1958, Steve finalized his plans to leave Lynden. He had only $900 in his pocket and no promise of work on the other end but, determinedly, he made his permanent move to the United States, settling in Los Angeles. He joined up with the Pasadena Playhouse and started getting small guest roles on television.

Except for a stint in the United States Army between late 1960 and 1962, Steve worked steadily, playing in comedies and dramas, but most often cast as the villain in any and every episodic TV show on the air. His credits ranged from Mike Hammer to Kraft Suspense Theatre, 77 Sunset Strip to Voyage to the Bottom of the Sea, Perry Mason to Marcus Welby to Mannix … and everything in between. He was making between $60,000 and $70,000 a year as a character actor.

There are two roles he played so well that through them, he was assured a place in entertainment history. In 1964, Steve took on the role of Lieutenant Mims in a two-part segment of The Outer Limits titled, "The Inheritors." He played one of four soldiers shot in the head by bullets made from fragments of a meteorite. Implanted with ominous instructions from an unseen otherworldly figure, Mims spearheaded a mysterious effort to take children to another planet. His monologue at the end of the second part was so powerfully delivered that another actor was prompted to declare Steve Ihnat should have won an Emmy for his work.

His second stand-out signature role has entered the world of TV fandom. As the powerful Captain Garth from Izar on the now-iconic Star Trek, Steve played Garth as once having been a well-respected and brilliant starship captain who had fallen into dangerous insanity. Steve enacted the part with such flamboyance and flair that Captain Garth dominated the episode and has remained well-remembered ever since.

No matter the role, Steve Ihnat became engrossed in his character. He was a consummate professional who took his work to heart. Though he had done a few forgettable movie roles earlier in his career, by 1968 he had set his sights on moving upward in the movie world. Steve was cast in Madigan, starring Richard Widmark, Henry Fonda, and a handful of other bankable actors. As fugitive Barney Benesch, being chased by Widmark's and Fonda's police characters, Steve played what was called "a perfect twisted and aggressive villain." A viewer stated he portrayed "one the most maniacal killers ever brought to the silver screen and you won't forget him after seeing Madigan." An influential California movie critic said Steve should've been nominated for an Oscar for his work.

It was that intensity Steve employed in his acting, his determination to fully engross himself in his character, which did make him unforgettable. He continued with television, as well as doing other movie roles. In 1970, he used $35,000 of his own money to bankroll a movie he wrote and directed, and in which he and his wife, Sally, starred. Do Not Throw Cushions Into the Ring was his passion project and he immersed himself in it.

Steve had made friends with some of the best known players in Hollywood. He was a quick study and learned his craft well. Writing and directing were natural for him in his move up the Hollywood ladder. Once his movie was completed, Steve showed it to select individuals, and Do Not Throw Cushions Into the Ring received promising commentary, proving to Steve he was ready to take the next steps.

He continued to accept TV guest roles and movie work during the making of his film. He had recently been nominated for an Emmy for a part in Mannix. Steve soon wrote another film, called The Honkers, this time with a friend, Steve Lodge.  Based on the promise of his work with Do Not Throw Cushions Into the Ring, he was able to direct The Honkers. The lead role was played by James Coburn.

Do Not Throw Cushions Into the Ring was in post-production and Steve was ready to have it viewed by potential investors. He made plans to go to the Cannes Film Festival in France in May of 1972 to show the movie to potential backers, some from Germany, looking to arrange European distribution. He and Sally had had a son six months earlier and life was wonderful for the happy family. Everything was going well and Steve had to have hoped for the best.

He made the trip to France. One morning he woke feeling unwell. The entire day was an uncomfortable one for him—chest and arm pain, perspiration, and a sore stomach. Finally he asked to have a doctor see him. After being examined, Steve was given pills for a stomach condition, and told to call again the next day if he didn't feel any better.

Steve Ihnat died of a heart attack taking a shower later that day. It was his wife's thirtieth birthday. His body was eventually returned to Los Angeles and he was interred at Westwood Village Memorial Park Cemetery. His movie was shelved. With his life cut down, his career, which had held such promise, became his legacy, memorable despite its relatively short duration. Steve Ihnat was only thirty-seven years old.

Additional Researched Information Provided by, Steven M. Osifchin


Stefan's parents Andrew and Maria (Buska) Ihnat were married on September 22, 1925 at the Visitation of the Virgin Mary Roman Catholic Church, Senné, Michalovce District, Slovakia by a Greek Priest, the Reverend Augustin Legeza.  Andrew (1903-1976) and Maria (1908-2003) were both natives of *Jastrabie pri Michalovciach  and both died in Canada. Andrew's parents, George and Anna (Frakas) Ihnat were Carpatho-Rusyn Greek Catholics from Jastrabie pri Michalovciach.


Maria was born on December 6, 1908 and baptized on December 8 at the Virgin Mary Roman Catholic Church in Senné. Her parents, John and Maria (Kolybas) Buska were Slovak Roman Catholics.  John was from the village of **Úbrež  and Maria was from Jastrabie pri Michalovciach. Maria's godparents were Michael Ihnat and Maria Stenko both of the Greek Catholic Faith.

Former names:


*1773, 1786, 1863, 1888–1902 Jesztreb, 1808 Jesztreb, Jestřeb, 1873–1882 Magyarjesztreb, 1907–1913 Alsókánya, 1920 Jastrebie, 1927–1960 Jastrabie, 1960– Jastrabie pri Michalovciach


** 1773 Ubris, 1786 Ubricsch, 1808 Ubres, Ubryš, Ubreš, 1863 Ubrics, 1873–1877 Ubris, 1882–1913 Ubrezs, 1920– Úbrež

Travis Cordell Kalanick

Co-Authored by,

Steven M. Osifchin & Joy E. Kovalycsik

Mr. Kalanick was born in Los Angeles, California in 1976. A computer programmer, he is the co-founder of the file sharing company Red Swoosh and the transportation company Uber.

His ethnic makeup is a rich heritage of Ashkenazi Jewish, German and Irish on his Mother's side and Slovak and Ruthenian ancestry on his Father's side.

His Ruthenian roots trace back to his paternal great-grandfather, John (Kalyanin) Kalanick, who was born in Valaškovce, Slovakia.  Valaškovce was a Ruthenian Greek Catholic village in what is today Eastern Slovakia.

John was born January 29, 1872 and baptized on February 4th by Father Michael Lukacs at Saints Peter and Paul Greek Catholic Church in Valaškovce.

John's parents, Paul Kalyanin and Maria Csorney-Onufer, were born in Valaškovce . They were both baptized Greek Catholics at Saints Peter and Paul's.

Paul's father, John Kalyanin was a Ruthenian Greek Catholic from Valaškovce.  His mother, Maria Parsova-Pandos was of Slovak ancestry and a Roman Catholic from the village of Lackovce, Slovakia.

Maria's parents John Cosrney-Onufer and Maria Dubnas were born in Valaškovce and both Greek Catholics.

Pete Latzo and the Fighting Latzo Brothers

Co-Authored by,

Steven M. Osifchin & Joy E. Kovalycsik


Peter 'Pete' Latzo was a World Welterweight Champion (1926-1927) and the inspiration for the comic book character "Joe Palooka."  The son of Ruthenian / Rusyn immigrant parents Michael and Susanna (Talnak) Latzo; Peter was born in Coleraine/Junedale , Carbon County, Pennsylvania in 1902.   He worked at a young age in the local area coal mines. He officially entered into the boxing ring for the first time at age 17 while volunteering to be the substitute for "Young Clancy" at a fight preliminary in Scranton, Pennsylvania.  From that point on he left his coal mining days behind him.  He fought approximately 30 battles as "Young Clancy" before he came into his own in 1922. Until his retirement from the ring in 1934 he had a 15 year eventful career, fighting an estimated 150 bouts in all divisions from feather-weight to light-heavyweight, inclusive.   He achieved regional fame with a three-round KO of Mickey Malloy and with his 10 round win against Joe O'Neill. The highlight of his career was May 20, 1926. In the presence of thousands of fans at Watres Armory in Scranton, Pennsylvania, he outpointed Mickey Walker aka the "Toy Bulldog" by a decision in 10 rounds and won the championship of the 147 pound division.  It was the largest gate of $85,000 in the history of the anthracite region ($85,000.00 in 1926 had the same buying power in excess of  one million dollars in 2017).  It was said at the time the win against Walker was a revenge win. Pete's older brother Steve had been knocked out by Walker in Philadelphia in 1923.  On June 3, 1927 Pete lost the title to Joe Dundee of the 15-round decision in New York City.  Pete sparred with the famous Jack Dempsey only to have his nose flattened during a sparring session at Dempsey's training camp in Summit, New Jersey. Other fighters Pete went against were James J. "Cindellrella Man" Braddock,  Maxie Rosenbloom, Tiger Flowers and Ted Yarosz.  Pete moved to Margate, New Jersey in the mid 1930's to play baseball and made a living as an operating engineer.  He died in 1968 in Atlantic City, New Jersey.


The patriarch of the family, Michael Latzo was born  December 8, 1869 in the village of Petrovce, Ung County, Austro-Hungary, present day, Petrovce nad Laborcom, Kosice District, Slovakia in house number 49. He was baptized at the Greek Catholic Church in Topoľčany, Zemplin County, Austro-Hungary, present day the town is part of Michalovce, Kosice District, Slovakia. He was the son of John and Barbara ('Korinko' Kuronyko) Laczov.
On May 7, 1893 in the Greek Catholic Church of Topol'cany he wed the former Susanna Talnak. Susanna was born  September 11, 1876 in the village of Petrovce, Ung County, Austro-Hungary, present day, Petrovce nad Laborcom, Kosice District, Slovakia in house number 15. She was baptized at the Greek Catholic Church in Topoľčany, Zemplin County, Austro-Hungary, present day the town is part of Michalovce, Kosice District, Slovakia. She was the daughter of Michael and Maria (Jesko) Talnagi.  Michael Latzo and Susanna Talnak's parents were Greek Catholic farmers and residents of the village of Petrovce.


The couple soon left their native village for America.  Their first child, Stephen was born in 1893 in Junedale / Coleraine, Carbon County, Pennsylvania.  By 1900 the family was residing at 280 Broad Street in Banks, Carbon County, Pennsylvania. Michael was employed as a laborer in the coal mines. 


By 1910 the family was residing at 76 South Wyoming Street in Hazleton, Luzerne County, Pennsylvania where Michael was operating a saloon.  They were the parents of 8 children, Steve, Michael, Anna 'Francis', Joseph, Peter, John, Mary and George.  Tragedy struck the family in August of that same year when Michael died from heart failure due to acute gastritis. He was interred at St. Mary's Greek Catholic Church in Hazleton, Pennsylvania.


Susanna persevered and by 1920 was operating a hotel/boarding house at 484 Taylor, Lackawanna County, Pennsylvania.  At this time her children Michael, Anna, Joseph, Peter, John, Mary and George were residing with her. In 1930 she was living with her children, Joseph, John, Mary and George at 412 N Main Street in Taylor, a home that her son Pete purchased for her with some of the winnings from his 1926 victory fight.


Peter's elder brother Steve, born in 1893, was also a well known pugilist of the day.  He gained fame as a welter-weight boxer and later as a referee. Steve started young at the age of 15 when he engaged in his first fight in Hazleton's Maennerchor Hall. He fought for fifteen years, retired at the age of 30.  He competed in more than 300 bouts, including champions, near-champions and top-notch boxers in the welter-weight class of the time.  Some of the men he fought in the ring were Young Neil, Ted (Kid) Lewis, 'Irish' Patsy Cline, Jack Britton, Jack Brazzo, Mike O'Dowd, and many others. His final bout was against Mickey Walker. Once the fight was over he announced his retirement and never boxed professionally again.  In 1923 he joined the Hazleton City Police Force where he served for 35 years, retiring in 1958.  He died in October of 1963.


Elder brother Michael 'Mike' Latzo born in 1896 was a veteran of WWI, having served with the American Expeditionary Force in France.  He developed his boxing skills while stationed at a U.S. Army camp near Omaha, Nebraska where he won the welterweight title.  Mike served as a second for many distinguished fighters. He was in Carmen Basilio's corner for the majority of his greatest bouts.  Mike worked as a trainer, promoter and as manager for his brothers Pete and Joe. In 1964 he was honored by the Old Time Boxers Association of the Southern Tier for more than 40 years of dedication and devotion to the sport. Michael died at his home in Dunmore, Pennsylvania in 1970.


Joseph 'Joe" Latzo was born in 1900 and was a veteran of WWI. He entered the boxing ring in July of 1920 with a bout against his own brother, Pete at Weston Field in Scranton, Pennsylvania.  They fought again in August of that year at St. Joseph's Hall in Minooka, Pennsylvania. Joe fought against fighters such as Frankie Phelbin (Scranton, PA); Irish Moran (Syracuse, NY); Joe Curry (Wilkes-Barre, PA); Jim Tigue (Binghamton, NY); King Brady (Pinebrook, PA); Pep O'Brian (Old Forge, PA); Johnny Coolbaugh (Duryea, PA); Johnny Darcey (New York); and many others. In November of 1925 he scored heavily as a substitute for Sammy Bartley in a battle against Tommy Rollo of Plymouth, Pennsylvania.  Along with being in the ring Joe was also a trainer.  In 1936 he became the private trainer of Chester Palutis, Scranton Pennsylvania's leading heavyweight boxer of the time. Joe died in 1977.


In 1928 when questioned about her sons being in the ring Mrs. Latzo replied "I am proud of my boys. They were taught mainly to be honest, and to give honest service. I have never witnessed a boxing show, although four of my boys fought in the ring. I sit home and pray for their success, and when the battle is over, they call me first, to tell their mother. Do I worry? Every mother worries."

Peter and his mother, Mrs. Susanna Latzo

Co-Authored by,

Joy E. Kovalycsik & Steven M. Osifchin

Reverend Mother M. Macrina Melnychuk was born on May 5, 1879 in *Czernovitz, Austro-Hungary. At the time of Mother Macrina's birth, census figures list a population in Czernovitz of approximately 34,000. The city excelled in educational and cultural institutions. Many businesses, theaters and governmental buildings earned Czernovitz the name "Little Vienna" due to the architectural style utilized. Czernovitz experienced considerable prosperity and was the capital of the Austro-Hungarian crown land of Bukovina. Mother Macrina entered the Order of the Sisters of Saint Basil the Great on December 1, 1896. The Basilian Order was always closely associated with the Greek Catholic Church. This order has many who are venerated including Blessed Bishop Paul Gojdic of the Greek Catholic Eparchy of Presov, Slovakia and Blessed Josaphata (Michaelina) Hordashevska, the founder of the Ukrainian Catholic Sister Servants of Mary Immaculate community from Lviv, Ukraine. By the turn of the century large numbers of Greek Catholic immigrants arrived in the United States. Greek Catholic Churches were established as early as 1890. In 1911, Sisters of the Order of Saint Basil also began arriving in America to serve the Greek Catholic faithful.

In 1913 Mother Macrina left the Basilian Convent in **Przemysl, Galicia (Austro-Hungary) to come to America. Her traveling companions were two sisters from the Basilian Convent in ***Lviv. They arrived at the Port of New York on December 21, 1913. The sisters were joining other nuns at the Convent of Saint Basil, 1816 North Seventh Street in Philadelphia, Pennsylvania. The sisters worked tirelessly to serve wherever they could. Their main focus was education and the care of the growing immigrant orphan population.

In 1920 The Very Reverend Gabriel Martyak, the Greek Catholic Apostolic Administrator, called upon Mother Macrina Melynychuk to come and serve the Ruthenian Greek Catholics in Ohio. On January 19, 1921 Mother Macrina Melnychuk, Mother Macrina Marie Hardi, and Sister Euphemia Kurylas left Pennsylvania and began a new convent at Holy Ghost Greek Catholic Church in Cleveland. As of April of 1921 five new postulants applied for entrance into the community. Their convent was placed under the title of Our Lady of Perpetual Help Province. Later, the sisters would relocate to Elmhurst, Pennsylvania where they began Saint Nicholas Orphanage. In 1932 they moved once more to St. Basil's Convent in Factoryville, Pennsylvania. Along with their dedication to the care of orphans the sisters also began establishing schools for the Greek Catholic youth. Education would become a major cornerstone of their order. In years to come they would teach at numerous parochial schools throughout the East Coast.

In the early 1930's an increase in new vocations brought about the need for a larger facility. In 1934 the Oak Hill estate of Josiah Van Kirk Thompson which included over 1,000 acres of land and a large mansion house was purchased by the order. This new monastery was dedicated as Mount Saint Macrina. This established the community as a major order within the Ruthenian Greek Catholic church. Buildings on the estate were converted for various purposes and one was renovated for use as a girl's high school. With their convent established, Mother Macrina and the sisters began a very important ministry that continues to this day.

Along with the dedication of their monastery, the date of September 3, 1934 marked the first Pilgrimage in honor of Our Lady of Perpetual Help. In Europe, pilgrimages (Otpust) are very important to those of the Greek Catholic faith. Mother Macrina realized this spiritual need had to be replicated in America. During 1935, His Holiness, Pope Pius XI, sent Mother Macrina and the Sisters an icon of Our Lady of Perpetual Help so devotion to the Virgin Mary under this title would be promoted. In 1936, Mother Macrina oversaw the development and later, in 1939, the opening of Calvary Cemetery at Mount Saint Macrina.

The annual Labor Day pilgrimage would continue to expand throughout the years and is a beloved event by members of the Byzantine Catholic Church. There have been many important highlights of the pilgrimage sponsored by the Sisters of Saint Basil. On September 4, 1956, the renowned Roman Catholic Bishop Fulton J. Sheen was a celebrant at a Byzantine Catholic mass with the Western Pennsylvania Byzantine Catholic Chorus chanting the responses. It was estimated over 85,000 pilgrims were in attendance during this four day pilgrimage. Thousands of faithful and many from other faiths attend this highly regarded pilgrimage. It is the oldest event of its kind within the United States.

Mother Macrina saw her order reach into various areas such as teaching, mending liturgical vestments, caring for orphans, retreat ministries and also the construction of Saint Basil's Home for Aged Women in 1947. Mother Macrina and the sisters were devoted through action and prayer to their beloved Greek (Byzantine) Catholic church. From its humble beginnings, the community expanded through the hard work and devotion of this visionary, Mother Macrina. After her long dedication to religious life and the Byzantine Catholic church, Mother M. Macrina Melnychuk died on May 8, 1949. She was interred in the sisters section of the convent cemetery in front of the main cemetery cross at Mount Saint Macrina in Uniontown, Pennsylvania.

75 Years of Grace: The Pilgrimage to the Shrine of Our Lady of Perpetual Help

Memorial Card kept by Anna Osifchin

Holy Relic kept by Tena Kovalycsik

* Today, the city is named Czernowitz and is located in present day Ukraine.

** Przemysl, Galicia is located in present day Poland.

*** Lviv is located in present day Ukraine.

Authored by, Steven M. Osifchin

Cora owes her Carpatho-Rusyn Roots to her mother Anna Harvilla. Anna was born in Vysny Orlik in 1928. She arrived at the Port of New York in 1929 sailing on the SS President Roosevelt sailing from Bremen, Germany. She was traveling with her mother Mary and sister Mary. They were joining Anna's father Peter Harvilla who was residing at 19 Monroe Street, Passaic, New Jersey. Cora's father Walter Mihalik was born in Garfield, New Jersey. His father Adam Anton Mihalik came from the Polish village of Buzyska in the Mazowieckie District of present day Poland.

A broadcast journalist since college, Cora-Ann Mihalik is a native of Elmwood Park, New Jersey who joined WWOR-TV in 1998 and was a reporter for My9 News. She left Ch.9 in early 2011 ending a 25 year run on WNYW and WWOR.

Prior to My9, Mihalik co-anchored "The 10 O'clock news" on WNYW-TV/Fox 5 from 1987 until 1994. While there, she also was the original anchor for "Fox News at Seven" and joined Fox in 1986 as one of the originators of its syndicated TV show "A Current Affair." Mihalik also inaugurated Fox-TV's first national news updates and anchored Fox's first national coverage of the presidential nominating conventions. 

Co-Authored by,

Joy E. Kovalycsik & Steven M. Osifchin

Irena Nevická was a published and well known author who resided in Ujak/Udol. Born Irena Anna Burik in Zbudska Bela (Medzilaborce district) on December 10, 1886, she was the daughter of Paul Burik, a professor who graduated from Budapest and Vienna Universities and Anna Rovaliczky. Irena was baptized in the Greek (Byzantine) Catholic church of the Dormition of the Virgin Mary (erected 1730) on February 20, 1887. She would spend her entire life writing about religious faith and striving to elevate the level of Rusyn awareness. During the early years, she attended German and Hungarian elementary schools in the town of Sabinov which was approximately 65 miles from Zbudska Bela. Unfortunately, tragedy befell this author early as her mother, Anna died when Irena was a young girl. After her mother's untimely death, her father Paul decided to move and the family lived in Stara Lubovna and Presov. During this time Irena's grandmother helped care for her. Later, Irena applied and was accepted at the Presov Greek Catholic Teachers' College. This college (constructed in 1895) was an institution of higher learning operated by the Greek Catholic church. The college offered a focus on the exclusive training of elementary school teachers. Irena was very sensitive to the needs of the Rusyn people and these strong feelings would be pronounced in her writings. Also, she wished to elevate the educational standards of those who did not have opportunities to attend elementary school or college. Her ideas were also instrumental in the establishment of many amateur theater groups. She wrote plays and organized formal Catechism schools to instruct children in the Greek Catholic faith. Her plays were interwoven with inspirational themes such as having pride in your heritage and spiritual awareness.

In 1912, while living in Udol/Ujak she wrote a play "Providence" which was performed quite frequently. She also wrote plays entitled "Fire", "Christmas Gift," "Destiny" and "Prince Fedor Koryatovych." During these years she also wrote poetry and one anthem of unification of the Ruthenian lands was prevalent in her poem "Koryatovych on Top of the Carpathians." A portion of the poem in English states: and people, Prince of people Carpathians, and his love sincere brother, my brother, to work, to work, to liberty, the spring bloom cornfield and paradise is still here, to life!

Irena married a Greek Catholic priest, Father Emil Nevicky born August 27, 1878 in Semetkovce. Father Emil was the son of Anton Nevicky, parish priest in Semetkovce and Gabriella Andrejkovits. In 1909, Father Emil became resident pastor of St. Dimitry's Greek Catholic church in Ujak/Udol and would remain for eleven years. Her husband would travel to America many times to serve in various capacities. In 1911, Irena published a number of periodicals under the pen names Nedilja, Anna Novak and Anna Gorjak. Later, she would discard her pen names and only utilize her formal name. On October 4, 1920 Irena's husband Father Emil was in the United States and visited Saint Michael's Greek (Byzantine) Catholic Church (later Cathedral) in Passaic, New Jersey. This church was built by many of his former parishioners who had immigrated; over 50 percent of the parish were from Ujak/Udol. Father Emil offered mass, visited with his former parishioners and spoke at a public meeting. Father Emil also toured the United States and visited sixty communities. In November 1920 he returned to Slovakia but on December 26, 1921, he once again emigrated from the Port of Southampton on the SS Carmania and arrived at the Port of New York. Father Emil joined his uncle, Father Michael Andrejkovic, who was pastor of St. Mary's Greek (Byzantine) Catholic Church in Jersey City, New Jersey. His shipping manifest states Irena remained in Slovakia and resided at 16 Majsesova, Presov.

Irena and Father Emil had a number of children; a few being Dionyz (born 1904 in Cicava, died May 8, 1980), Paul (born 1906 in Cicava, died Dec. 1, 2003), Elizabeth (born 1908, birthplace unknown), Mikulas (born 1910 in Ujak, died Sept. 7, 1973), Martha (born 1914 in Ujak/Udol) and Vladimir (born March 26, 1919 in Ujak, died April 1, 2000) Irena continued to write essays, poetry and translated numerous novels and literary works; she was a full time mother but never stopped being an author.

While her husband was in America, Irena founded a women's association (Soyuz) and published a yearly calendar (Zenscyn) which circulated in Eastern Slovakia beginning in 1922. Also, during this period she was very active with women's groups, one being named "Enlightenment" in Presov and one with ties to Uzhgorod. In 1924 she published a very popular novel "Truth" a historical and spiritual work pertaining to the early church based upon the bible. This novel began Irena's wide ranging success as an author and her name became well known.

In July 1923 her husband Father Emil was installed the first resident pastor of Saints Peter and Paul Greek (Byzantine) Catholic Church in Minersville, Pennsylvania. He would remain at this church until 1939. He returned to Slovakia for visits and one, to meet with the Bishop of Presov, Bishop (later pronounced Blessed by Pope John Paul II) Paul Goydich on November 30, 1930. While in America, Father Emil also was pastor of Holy Spirit Greek (Byzantine) Catholic Church in Williamsport, Pennsylvania. Father Emil worked tireless hours to raise all necessary funds for the construction of a new church for his Williamsport parishioners. The new church; across the street from the first church; was blessed on May 30, 1925. The dedication services were held by the Dean of the area Greek Catholic churches, Nicholas Chopey. Dean Chopey was assisted during this service by Father Nevicky and Father Chanat of St. John's Greek (Byzantine) Catholic Church in Pottstown, Pennsylvania. In 1925, Irena once again published a novel "Divine Providence" and in 1929 another book was published entitled "Present." Irinia at this time continued to write plays which were performed on the stage in Presov, Medzilaborce and even in Uzhgorod. Also, from 1931 to 1932, Irena began publishing the newspaper "Word of Nation." This was the first newspaper printed in the Rusyn language and was issued bi-monthly. Irena worked constantly to highlight the national identity of our people in Slovakia.

On December 30, 1939 Irena once again experienced sorrow when her husband, Father Emil died. Irena was only 53 years old. Many of her stories and periodicals from this period combined a spiritual theme with a solid moral message. Her style was flowing and very creative which drew a large audience. Irena also loved to weave tales of good triumphing over evil and personal heroics in the face of difficult challenges. Publications during this time were "Sunday Rusin," "Our Native Land," "Freedom," and "Trembita."

After the Second World War and with the tyranny of the communist system, Irena's works were classified as "bourgeois nationalism" and her writings were limited or banned outright. Irena continued to write but on a limited scale. She did continue her work with various women's groups but as these became indoctrinated by communist philosophy, she withdrew and ceased to be a writer, journalist and advocate for her cultural heritage. At this time nothing of a religious nature; especially by someone who was Greek Catholic and the wife of a Greek Catholic priest (the Greek Catholic Church was outlawed by the communist regime in 1950); could be published. She also could no longer teach children their Greek Catholic catechism. Teachers were not permitted to give religious instruction and ones who had been trained in church based university were rarely given employment. During this period Irena lived a difficult life. Her works were banned, the Greek Catholic Church was outlawed and views on the church and of a strong national identity made her the target of persecution.

On September 21, 1965, after working a lifetime as an author, playwright, teacher and supporting her husband in his service to the Greek Catholic church for numerous years, Irena Anna Nevicka passed away in Presov at the age of 79. She was buried in the Presov community cemetery. Two works written and never published during the communist period are now in print. One novel is "Matija Kukolka" and it was first published during the Prague Spring of 1968, a second printing was issued in 1994. The other is a research report on renovation work performed on a Renaissance Manor House at Demjata, near Presov in Eastern Slovakia. The name of the report is "Renaissance Castle in Demjata," it was published in Bratislava in 1982.

Thankfully, Slovakia now is a free and independent nation. Irena Nevicka's works are being published once more for a new generation to discover her brilliant literary talent. This devoted author played a significant part in Rusyn cultural life. Since 1991, Irena's plays have been performed throughout the Presov region and enjoy overwhelming success. Each year there is a competition in her memory for the best actors in each play category. The next "Irena Nevicka" artistic competition will be held in Presov during 2012.

She has also not been forgotten in her former town of residence. The villagers of present day Udol/Ujak renamed the house of culture (social gathering hall) in her memory. A memorial plaque dedicated to Irena Nevická has been placed on the building honoring her life and literary accomplishments. Many of these literary works were written in the village of Ujak/Udol. Thankfully, they are read and performed once more.

Manuil Mykhaylo (Zidik) Olshavskyi, O.S.B.M.

Manuil Mykhaylo (Zidik) Olshavskyi was born around 1700 in Ol'savica. He studied philosophy in Kosice and then at the Roman Catholic Jesuit College in Trnava, Slovakia. He was ordained a Greek Catholic priest in 1725, entered the Basilian Order and was assigned to the Greek Catholic Eparchy of Mukacheve, Ukraine. Later, he was installed as Vicar of the Bishops for Bishop Stefan Olshavskyi (his older brother from the same village) and Bishop Havryil Blazhovskyi. He was installed as Vicar General on February 8, 1743 by the Roman Catholic Bishop of Eger and his appointment was confirmed by Empress Maria Theresa and Pope Benedict XIC on September 5, 1743. In 1746, Empress Maria Theresa instructed him to visit Transylvania as they had no Greek Catholic Bishop. In 1761 an Orthodox religion monk named Sofronie began serious disturbances among the Greek Catholic population. Bishop Olshavskyi travelled to Transylvania again in 1761 to stop his unsuccessful agitation of trying to draw the Greek Catholic faithful away from their faith. In 1756 he consecrated the sanctuary of Mariapocs. He constructed a Monastery and assigned the Basilian Order to administer it. He built schools in Mukachevo and Mariapocs for the faithful and clergy. In 1764 he constructed, all with his own funds, two schools, one for theology and one for cantors in Mukachevo, Ukraine. Bishop Olshayskyi died in Mukachevo on November 5, 1767 and was interred in the sanctuary crypt of the Shrine of Mariapocs. Among his most notable works was a well published sermon "On the Eastern Rite Church in Union with Rome."

Stefan Simon (Zidik) Olshavskyi, O.S.B.M.

Stefan Simon (Zidik) Olshavskyi was born around 1695 in Ol'savica which he took his surname from. He studied philosophy in Kosice and later went on to attend the Jesuit Roman Catholic College in Trnava, Slovakia. He was ordained a Greek Catholic priest in 1719, entered the Greek Catholic Basilian Order and was assigned to the Greek Catholic Apostolic Vicariate of Mukacheve, Ukraine. He was installed General Vicar by the Roman Catholic Bishop of Eger on August 26, 1733. He received his titular see of Pella on May 20, 1735 and was installed as a Greek Catholic Bishop in late 1735 by Greek Catholic Metropolitan Atanasiv Sheptytskyi in Lviv, Ukraine. Greek Catholic Bishop Stafan Olshavskyi died in Mukachevo, Ukraine on December 24, 1737.

Vicar Nicholas Russnak, S.T.D., (1878-1954)

Authored by,

Joy E. Kovalycsik, with research by Steven M. Osifchin

Nicholas Russnak was born on April 30, 1878 in Szopkóc, Zemplin County, Austro-Hungary.  Present day Szopkóc is called Sopkovce and is located in the Presov District of Slovakia. He was the son of Reverend Paul Russnak and (Joanna) Julianna Brinszky Russnak. His father served as parish priest of Saint Nicholas Greek Catholic Church in Sopkovce from 1877 to 1881. Nicholas was baptized by Reverend Jozef Takacs resident priest in the town of Humenne. Cornelia Pankievics served as his godmother and Jozef Blanar served as his godfather. Nicholas' father was born in 1849 and his mother was born in 1848 in the village of Varhanovce. She was the daughter of Reverend Matyas Brinszky and Constantia (Soltesz) Brinkszky.

Memorial Plaque in the village of Sopkovce

Nicholas was an excellent student and was sent at the request of Bishop John Valyi to the Central Seminary in Budapest.  During his time at the Seminary, Nicholas was continuously on the honor roll during his theological education.  On August 26, 1900, he was ordained to the priesthood at Saint John's Greek Catholic Cathedral, Presov, Slovakia.  On April 30, 1901 he was awarded the title Doctor of Sacred Theology for his dissertation "The Procession of the Holy Spirit."  Father Nicholas was assigned to pastoral work but, due to his outstanding academic achievements was appointed Vice-Rector of the Greek Catholic Eparchy Seminary in Presov during 1902.    

At the Seminary, Father Nicholas' skill at administration became evident.  He was appointed supervisor of the Eparchy of Presov's finances and was assigned to the Bishop's Chancery.  It was here that Bishop Stephen Novak appointed him Vicar General during 1918.  These were difficult days for the Eparchy.  With the upheavals during  World War I and Bishop Stephen's relocation to Budapest, Hungary, Father Nicholas administered the entire Eparchy alone until 1922.  A talented scholar, Father Nicholas published numerous works.  Some of these were Selected Sermons, A Manual of Dogmatic Theology, Discipline of Fasting in the Oriental Church and a grammar book entitled "Old Slavonic Language."  His most lasting and important work was considered "The Immaculate Conception of the Blessed Virgin Mary" which earned him a honorable citation from the Vatican.  Wishing to make the beauty of the Greek Catholic faith known, he worked tirelessly to promote the faith.  Such were his outstanding talents that he was consulted by the Pontifical Commission in Rome while they were working on the codification of Oriental Canon Law. 

As Father Nicholas continued to teach and write, many honors were bestowed upon him.  By 1928, he was honored by Pope Pius XI with the title "Domestic Prelate" which is another title for Monsignor.  Monsignor Nicholas was a compassionate but firm leader.  He never ceased doing all he could to advance the learning and living conditions of those entrusted to his care.  His excellent guidance of the Eparchy during post war World War I was a testament to the faith.  With the threat of outside influences that sought to weaken the Greek Catholic Church in Slovakia, Monsignor Nicholas never wavered to defend the faithful.  During 1922, dissenters who had immigrated to American returned to Slovakia.  They began upheavals in various villages such as Becherov, Vysny Svidnik, and Ladomirova.  These dissenters were followers of the former Greek Catholic priest Alexis Toth.  Their ideas of a new faith and different  heritage identity were troubling.  Monsignor Nicholas tried in Christian charity to reason with these individuals, however, they refused to stop creating dissention.    

Seeing the need for a bishop in the Eparchy, he appealed for assistance.  On October 27, 1922, Bishop Dionysius Nyaradi was appointed Apostolic Administrator of Presov by the Holy See.  Bishop Nyaradi reappointed Monsignor Nicholas in his post as his talents were critically needed.  By 1930, the tide of upheaval had dissolved, the faithful saw through the agitation of the dissenters.  During this period the Presov Greek Catholic Eparchy counted approximately 140,000 members.  Realizing the need for education, Monsignor Nicholas will be forever remembered as establishing the Basilian Sisters within the Eparchy.  On August 25, 1922 a convent was established.  The idea to bring the sisters to Presov had originally been realized by Bishop Basil Takach during his days at the Uzhorod Seminary.  Monsignor Nicholas expanded upon this idea.  He began an orphanage along with a school for the education of Greek Catholic youth.  Realizing this very important undertaking, the well-known Rusnak poetess from Ujak (Udol) Slovakia, Irena Nevicka, joined this endeavor.  She was the President of the Ruthenian Ladies Guild and also requested more Basilian Sisters for Presov.  Due to Mrs. Nevicka's urging, more sisters arrived from the Basilian Sisters Motherhouse in Stanyslaviv, Galicia (present day Ivano-Frankivsk, Western Ukraine.)  Mrs. Nevicka was also instrumental in making arrangements for these sisters to settle in Presov.  Since there was no convent ready in Presov, Monsignor Nicholas vacated the Bishop's Chancery.  He permitted the sisters to utilize his own quarters as a convent and school.  Requests for funding were sent far and wide.  The Greek Catholic faithful in Slovakia and in America gave generously.  In a very short period of time a new convent and school was firmly established. 

This institution began operating on September 1, 1922.  The school, convent and chapel were consecrated and blessed at the same time. After the dedication Mass, the Ruthenian Ladies Guild offered a concert in honor of Monsignor Nicholas.  The guild named him the "Founder of the Boarding School and Protector of the Basilian Sisters."  The initial sisters who came to Presov were Mother M. Magadalene Humeniuk, Mother M. Irene Oleksiuk, Sister M. Basil Hlibovicky, Sister M. Marciana Matiyas and Sister M. Agnes Czenkner.  With Monsignor Nicholas' guidance and support, the sisters began their ministry to educate Greek Catholic youth and to administer orphanages.  This work continues in Presov.  The Sisters of Saint Basil are the major Greek Catholic religious women's order to our present day. 

During the period of 1936 through 1948, Monsignor Nicholas was named a professor of Dogmatic Theology at the University of Bratislava, Slovakia.  He continued to publish, teach and minister to the faithful of the Greek Catholic Eparchy of Presov.   After more trials with World War II, a more terrible time descended upon Slovakia and the Greek Catholic Church.  The communist regime who had forcefully taken over wanted to anilate the Greek Catholic faith.  Many priests and religious sisters and brothers were murdered, churches closed and the faithful persecuted.  He was discharged along with others from his duties at the University of Bratislava.  No longer could any religious dogma be taught other than what was approved by the Communist regime. 


Monsignor Nicholas Russnak was now over 76 years of age.  He had served the Greek Catholic Church and her faithful as a priest and administrator for over 50 years.  After half a century of unceasing work, his health began to fail.  Not thinking of himself, he continued to attempt working as best he could.  On December 2, 1954, Monsignor  Nicholas passed away in the city of Bratislava. 

Lizabeth Scott, (1922-2015)

Co-Authored by,

Steven M. Osifchin & Joy E. Kovalycsik

Lizabeth Scott was born in 1922 into a Carpatho-Rusyn family in Dunmore, Pennsylvania. She was born Emma Matzo, the eldest child of John and Mary (Penyak) Matzo. Her parents were Ruthenian immigrants from *Dubrinics, later Bercsényifalva in Ung County, Austro-Hungary (present day Dubrynychi, Ukraine). Her father came to the United States in 1914. By 1920 he was working as a chauffeur for his brother in law John Munchak's retail grocery business. John Matzo was the son of Alexander and Anna (Gotolich) Maczo. He married the former Mary Penyak on January 27, 1921 at St. Mary's Greek (Byzantine) Catholic Church on 310 Mifflin Avenue in Scranton, Pennsylvania. Mary was the daughter of Peter and Julia (Stegwarn) Penyak. By August of 1927 John was self-employed. He had a combination grocery store and home constructed on Ash and Capouse Avenue in the Pine Brook section of Scranton for a cost of $17,000.  Emma's father died in 1968 at the age of 74 after being stricken with a heart attack at his home. He was survived by his widow; daughter Emma; and sons, John and Augustine.

Emma's parents had a love of music and passed this on to their children. Emma showing talent at a young age was sent to weekly lessons at a local elocution school. Emma dreamed of being a journalist, opera singer and eventually an actress.  She attended Marywood Seminary, a local Catholic girls' school and later Central High School in Scranton.  In her youth she performed in plays and pageants in summer camp, church and high school. The summer of her high school graduation was spent working with the Mae Desmond Players at a stock theater in the nearby community of New Foundland and at the Barter Theatre in Abingdon, Virginia.  In the fall she attended Marywood College however, she withdrew after six months to pursue her acting career.  In 1939 she relocated to New York and studied at the Alvienne School of Drama. While at Alvienne, Emma read a play by Maxwell Anderson about Mary, Queen of Scots and Elizabeth I.  It was these names that formed her stage name of "Elizabeth Scott" and later, she dropped the "E" from Elizabeth. The official name change did not occur until October 20, 1949 in Los Angeles, California. Lizabeth honed her acting in stock productions and earned extra money modeling.  Her first profession job came in 1940, however, her big break came as an understudy for Tallulah Bankhead as Sabina in the original Broadway production of "Skin of Our Teeth." This production ran from 1942 to 1943 and she became known for her "smoky voice" and ravishing beauty. 

In 1944 it was alleged that film agent Charles Feldman admired Scott's photographic spread in Harpers magazine and requested she make a screen test. Being an actress of the stage, she knew little of screen acting. She tested at Universal and William Goetz International.  She was rejected by both studios. Later with some guidance and coaching by film director, Fritz Lange, she testing for "The Male Animal."  Jack Warner saw this test and Warner Brothers Studio also rejected her.  Hal Wallis saw Lizabeth's screen test and realized her potential.  He had been in conflict with Jack Warner for quite some time and eventually, left Warner Brothers for Paramount Pictures.   While in New York, Charles Feldman telephoned Lizabeth in August, 1944 and informed her Hal Wallis wanted to put her under contract.  This eventually lead to her motion picture debut in 1945 in "You Came Along".  Lizabeth went on to do 22 feature films, of which she was leading lady in all but one. She worked alongside Hollywood's top leading men including Humphrey Bogart, Burt Lancaster and Charlton Heston. her noteworthy films included "The Strange Love of Martha Ivers," "Desert Fury," "I Walk Alone," "Dark City," "The Racket" and "Bad for Each Other."

In the mid 1950's Lizabeth career was sidetracked by scandal.  Her career never rebounded after her unsuccessful lawsuit against Hollywood's gossip magazine "Confidential", which published allegations that she was a lesbian. Along with the big screen, stage and radio, she appeared on television from the late 1940s until to the early 1970s. In 1960 Lizabeth received a star on the Hollywood Walk of Fame. Her final screen appearance was in 1972 in the British film "Pulp", starring Michael Caine.

She lived out the remainder of her life quietly in Hollywood, sometimes accepting invitations to attend film festivals and other events.  Lizabeth was once quoted in an interview saying "I loved making films, there was something about that lens that I adored, and it adored me back. So we were a great combination."  She died of congestive heart failure on January 31, 2015 at Cedars-Sinai Medical Center in Los Angeles, California. She was survived by her brother Gus Matzo and sister Justine Birdsall.

* Bercsényifalva (Hungarian), Dubriniče (Czech), Dubrinics (Hungarian)

Researched by, Steven M. Osifchin

Born in Detroit, Michigan, the son of Martha S. nee Jagger, a homemaker and Robert D. Selleck, an executive and real estate investor. An actor and film producer, best known for his starring role as Hawaii-based private investigator Thomas Magnum on the 1980s television show Magnum, P.I.

It has been reported that Tom Selleck has Rusyn Roots. Census Records & Researched Family Trees take his Selleck lineage back to the 1800s in Michigan, void of any Slovak or Rusyn heritage. His Canadian Roots (via his grandmother Nellie Louise Fife go back to Scotland). His mother Martha Jagger's line from Pennsylvania traces back to England. This is contrary to what has been written. Also contrary to some internet reports his father Robert D. Selleck was born in Lapeer County, Michigan, not Slovakia. It is possible that someone just assumed that his Jagger surname was of Carpatho-Rusyn origin.

Not sure if we can still claim Tom as one of our own.

If anyone has SOLID evidence of his Rusyn ancestry please contact us.

Co-Authored by,

Joy E. Kovalycsik & Steven M. Osifchin


Sergeant Strank was in the U.S. Marine Corps. He was only 25 years old, leading a dozen Marines, when he and his men raised the American flag atop Mount Suribachi in the Pacific. This became one of the most famous images from World War II.

Michael Strank was born to Rusyn parents in Jarabina in the year 1919. He was the son of Vasil and Marta Strank nee Grofik. He emigrated from Slovakia to the United States in 1922. He made the journey to America with his mother Marta on the S.S. Berengaria from Southampton, England on the 29th of July 1922. They arrived at the Port of New York on the 4th of August 1922. They were joining Michaels father Vasil 'Charles' Stank in Conemaugh, Pennsylvania, a coal mining town near Johnstown, Pennsylvania. Vasil 'Charles' Strank had emigrated a year prior in 1921.

By 1930 the family was residing in the Franklin Borough of Cambria County, Pennsylvania. Michael had a brother John and Peter that had been born in Pennsylvania. Their immediate neighbors were another Jarabina family, the Steve and Mary Kindya family.

Michael enlisted in the United States Marines with the rank of Private on the 6th of October 1939.


He landed on Iwo Jima on February 19, 1945. The famous flag-raising took place just four days later. Five other men were with Sergeant Strank on this fateful day. They were Ira Hayes, Franklin Sousley, John Bradley, Harlon Block, and Rene Gagnon. Associated Press photographer Joe Rosenthal photographed the Pulitzer Prize-winning picture of Marines raising the flag on Mount Suribachi, Iwo Jima on February 23, 1945.

Wounded by enemy artillery fire Strank, Block and Sousley would die shortly afterwards. Bradley, Hayes and Gagnon became national heroes within weeks.

Sgt. Srank was buried in the 5th Marine Division Cemetery with the last rites of the Catholic Church. On the 13th of January 1949, his remains were re-interred in Grave 7179, Section 12 at Arlington National Cemetery.

He was awarded the Bronze Star; Purple Heart (awarded posthumously); Presidential Unit Citation with one star (for Iwo Jima); American Defense Service Medal with base clasp (for his service in Cuba before the war); Asiatic-Pacific Campaign Medal with four stars (for Pavuvu, Bougainville, Consolidation of the Northern Solomons and Iwo Jima) The World War II Victory Medal.

In May of 2007 Sergeant Strank was honored at his birthplace by the U.S. Embassy in Slovakia. At his ancestral home Sgt. Heather Parry stood guard along side the Slovak honor guard.

Ambassador Vallee, Ministry of Defense Services Bureau head Miroslav Sim, and Jarabina mayor Mikuláš Kaňa participated in the ceremony. A commemorative plaque was dedicated to Sergeant Strank by Ambassador Vallee.

Ambassador Vallee also laid a wreath at the memorial for Jarabina citizens who lost their lives in the fight against fascism in World War II.

Michael George Stroka, (1938-1997)


Co-Authored by,

Joy E. Kovalycsik & Steven M. Osifchin

Michael George Stroka was born in Passaic, New Jersey on the May 9, 1938. He was the only son of John Stroka and Helen (Vamos) Stroka.  His father was born in the village of Bačkov, Slovakia and his mother was a native of Homestead a "steel town" suburb of Pittsburgh, Pennsylvania.  The couple wed on June 1, 1937 in Bačkov. Being U.S. born Helen returned to the United States first in December of 1937 to her family home in Homestead. John arrived in May of the following year, joining his wife who was now residing on Vreeland Avenue in Passaic.  As of 1940, the Stroka's were renting a home located at 64 Third Street in Passaic. At this time Michael's parents were both employed as laborers at a local woolen mill.

Sometime after 1940 the family moved to the neighboring city of Garfield. However, Michael spent most of his youth in Homestead, Pennsylvania residing with his maternal grandparents, Stephen and Helen (Obsitos) Vamos. Stephen Vamos was born in Nižný Čaj, Slovakia and baptized at Saint Nicholas Roman Catholic Church in Nižná Myšľa.  Helen was born in Zbehnov, Slovakia and baptized at the Saints Peter and Paul Greek Catholic Church in Zbehnov.  Stephen and Helen were parishioners of Saint John the Baptist Greek (Byzantine) Catholic Cathedral in Homestead/Munhall. They are interred at Saint John's Cathedral Byzantine Catholic Cemetery in Munhall.

When Michael was a youngster, like most children of the 1940's, he would go with friends to the movie theater. It has been reported that he had a penchant for horror movies and that this escape into fantasy first got him interested in acting.

In the late 1950s Michael attended Carnegie Institute of Technology, now renamed Carnegie Mellon University in Pittsburgh, Pennsylvania. He graduated in 1960 and throughout his life remained dedicated to his alma mater.  Upon graduating he made the move to New York City to begin his theatrical career. He performed with the Manhattan Theatre Club and the New York Shakespeare Festival. He also appeared in a number of off-Broadway plays during his time in New York.

In 1966 he relocated to Hollywood where he performed under the professional name "Mike G. Stroka". His early performances in movies were "36 Hours" and "King Rat". He secured numerous roles including 36 episodes of a popular World War II drama "Combat".  To maintain an income between roles he worked as the General Manager of a radio station in Pasadena, California.

In 1966 he returned to New York City, auditioned for and was hired to play, the roles of Aristede, Bruno Hess and Laszlo Ferrari in "Dark Shadows" a popular horror based soap opera.  These roles would earn him fame as the soap opera went on to achieve cult status.  A versatile actor, he also appeared in various episodes of "The Twilight Zone" "The Edge of Night" and "Twelve O' Clock High". He also acted in the TV movie "Contract on Cherry Street". 

In 1979 he returned to California and his career stalled.  He guest-starred in the Buck Rogers in the 25th Century episode "Journey to Oasis" and was cast in the Eddie Murphy film "Harlem Nights".  At this point as with many actors he became "type cast" and roles became increasingly difficult to come by.  

Michael's parents eventually moved to California to be near their son.  While in California the family attended Saint Mary's Byzantine Catholic Cathedral in Sherman Oaks, California. This was the cathedral for the Byzantine Catholic Eparchy of Van Nuys (now the Eparchy of Phoenix) California. His parents are interred at San Fernando Mission Cemetery in Mission Hills, California.

In 1996 Michael married for the first time to actress Karen Jensen. Their marriage was brief.  Not long after their union Michael was diagnosed with kidney cancer. On April 14, 1997 he passed away at his home in West Hollywood, California.  He was survived by his wife and mother. 

Bret Michaels


Photo Credit - Michael Buckner/Getty Images for Celebrity Fight Night

Bret Michael Sychak professionally known as Bret Michaels, is an American singer-songwriter and musician. He was born March 15, 1963, the son of Wallace Michael 'Wally' and Marjorie A. (Craig) Sychak.

Michaels gained fame as the frontman of the multi-platinum rock band Poison who have sold over 45 million records worldwide.

Michaels is of Irish, English, German, Swiss and Carpatho-Rusyn descent. He owes his Ruthenian ancestry to his paternal great grandparents, Vasil 'Wallace' Sychak and Anna Danyo.  Vasil's parents were Daniel and Paraskeva Szicsak.

Bishop Gregory Tarkovič, (1745-1841)

The first Greek Catholic bishop of the Eparchy of Presov was Bishop Gregory Tarkovič. He was born November 21, 1745 in the Ruthenian village of Pászika / Kishidvég, Szolyava District, Bereg County, Austro-Hungary (Pasika, Zakarpats'ka Oblast, Ukraine). His father was a cantor and grandfather, Jan Tarkovič, served for a year in 1788 as pastor of the Greek Catholic Church of Saint Michael the Archangel in Kőrösfő, Saros County, Austro-Hungary (Okružná, Slovakia). Gregory began his religious studies as a young child. He was a very intelligent student and memorized all of the Greek Catholic services. He attended the Jesuit managed Gymnasium in Uzhorod and he decided to enter the Jesuit Order. Gregory Tarkovič was quoted as saying "Upon acceptance into the Jesuit Order, I considered myself the happiest man on earth." He traveled to Nagy Varad in Hungary to further his education. His intelligence and knowledge of theology were brought to the attention of Bishop Andrew Bachinsky. The bishop, seeing he had great promise, directed he expand his theological studies in Vienna, Austria. Gregory Tarkovič was ordained by Bishop Bachinsky as a Greek Catholic priest on January 1, 1779 at the Church of the Basilian Fathers on Chernecha Hora near Munkács, Austro-Hungary (Mukachevo, Ukraine). During this period, he was appointed professor of the Theological School in Mukachevo. In 1793, he assumed the duties at one of the largest parishes in that region. Because of his intelligence and vast knowledge, he was appointed official censor of Slavic books in Budapest, Hungary during the year 1803. In 1804 he was promoted to Canon of the Mukachevo Diocese. In 1813 he was assigned to administer the Vicariate of Kassa, Abauj-Torna County, Austro-Hungary (Kosice, Slovakia).

It was decided by the Holy See that a bishop was required to head the newly formed Greek Catholic Eparchy in Eperjes, Saros County, Austro-Hungary (Presov, Slovakia). This Eparchy would minister eventually to the needs of the faithful in present day Slovakia, Hungary and Southern Poland. While there were many potential candidates for this position, Bishop Gregory Tarkovič's name remained the most qualified. Emperor Francis I appointed him the first Bishop of Presov and the Holy See, in conjunction with consent of Pope Pius VII, confirmed his nomination on September 26, 1818. There were many difficulties at first as to housing, financial needs and the establishment of an entire eparchy where one had not existed before. However, all these obstacles could not contain the great happiness of the faithful who at last had their own bishop. During the time it took for construction and renovation of buildings for the new eparchy, Bishop Tarkovič resided in Vienna, Austria. On June 17, 1821 he was consecrated by Bishop Alexis Pocsy of Mukachevo in the Monastery Church at Krásznibrod, Zemplin County, Austro-Hungary (Krasny Brod, Slovakia) and on this day, he was installed officially as the first Bishop of the Greek Catholic Eparchy of Presov.

Bishop Tarkovič saw a great need for education of the faithful. He is remembered as the Bishop who began the idea of each village having a school run by the pastor of the local church. This practice later developed into a combination school for religious studies and secular learning. He also instructed his priests to minister to those in prisons and to seek out those who could not attend church. He also set down the practice where a priest had his main parish but would minster to other areas with no church. His first thought was always for the faithful and he spent countless hours pondering how he could better their lives. On November 18, 1821, the Bishop held the First Eparchial Synod in Presov. The Basilian Fathers who had two monasteries in the Eparchy, Krasny Brod and Bukova Hirka were also represented. Slowly, with the help of the faithful and the clergy, Bishop Tarkovič established the foundations for the Eparchy of Presov and expanded the Greek Catholic faith.

Bishop Tarkovič made a great contribution to the newly founded eparchy, an Eparchial Library. The main contributor was his close friend, John Kovach from Budapest, Hungary. Mr. Kovach established a foundation, obtained many new books and even formed an organization to supply the finances necessary to maintain the library. To honor his dedication to this vital need of the eparchy, Bishop Tarkovič dedicated the library as "The Kovach Eparchial Library." Others joined in this worthy endeavor and began donations of literature. Some of the donators were Greek and Roman Catholic priests, professors and wealthy patrons. This library was highly valued as the eparchy had no official seminary during this time. Sadly, the entire library was confiscated in 1950 by the communist government.

Bishop Tarkovič was a very spiritual bishop and spent countless hours in prayer. It was said when he was celebrating services he was so humble people called him "Saint Nicholas." One of the reasons for this is he had a beard, which, he was the last, and only, sitting Greek Catholic Bishop of Presov to wear one. By the year 1830 the custom of growing a beard by the Greek Catholic clergy began to fade out of fashion. Bishop Tarkovič was also devoted to teaching young and old their Greek Catholic faith. He spent countless hours promoting this cause within the eparchy and among the faithful. After his tireless service to the Greek Catholic church, he died on January 14, 1841, he was 96 years old. He was interred in the crypt beneath Saint John's Greek Catholic Cathedral in Presov where his burial site can been seen to this day.

Feodore Tedick, (1914-1990)

Co-Authored by,

Steven M. Osifchin & Joy E. Kovalycsik

Feodore Tedick was an actor, singer and performer of the stage and in musicals on Broadway. 

He was born in 1914 in Passaic, New Jersey, the youngest of five children born to Michael and Julia (Pristas) Tidick. His parents were Carpatho-Rusyn immigrants. His father was born in the village of Ujak, Saros County, Austro-Hungary. Present day Ujak is called Udol and is located in the Stara Lubovna District of The Slovak Republic.  His father came to the United States in 1884 and settled in Passaic, New Jersey, later moving to Clifton area of Passaic. Michael Tidick earned his living early on as a pipe fixer, laborer in an oil cloth factory and later as a silk mill worker.  Michael and Julia married on January 18, 1896 at St. Michael's Greek Catholic Church in Passaic, New Jersey. His father was naturalized in Passaic that same year.

Feodore's early education was in the Passaic school system. He received his formal education at New York College of Music. He went on to perform in many well-known productions.  A listing of his credits were Bloomer Girl (October 5, 1944-April 27, 1947), Brigadoon (1950), The New Moon (1950), Paint Your Wagon (November 12, 1951-July 19-1952), A Tree Grows in Brooklyn (April 19, 1951-December 8, 1951), Iolanthe (November 10, 1952-November 15, 1952), Trial by Jury & H.M.S. Pinafore (November 3, 1952-November 8, 1952), The Mikado (October 20, 1952-October 25, 1952), Iolanthe (November 10, 1952-November 15, 1952), The Mikado (1952), Song of Norway (1959), Hit the Deck (1960), Show Boat (1961) and Fiorello (1962) and The Music Man (1963).

On television he appeared on the Colgate Comedy Hour when he replaced Lauritz Melchior. He took lead tenor roles in operas and excelled in oratorio. He was also a tenor in the male quartet, The Revelers. The Revelers were well known in both the United States and Europe for their vocal talents. The quartet as of 1959 was composed of Feodore Tedick and Thomas Edwards, tenors, Robert Irvin, baritone, and Edward Ansara, bass. The original Revelers Quartet formed in 1920 and had such distinguished members as Frank Parker, James Melton, Frank Black and Wilfred Glenn.

Feodore died on October 26, 1990 in Collier County, Florida.

Stephen Tidik, (1919-1999)

Co-Authored by, Joy E. Kovalycsik and Steven M. Osifchin

Mr. Tidik was born in the Ruthenian rural farming village of Ujak (Udol) located in Eastern Slovakia. His father Stefan was the son of Michael and Helena (Biss) Tidik. His mother was the former Maria Scerbak, daughter of Michael and Anna (Murczko) Tidik. His parents were wed September 2, 1917 in Ujak at Saint Demetri's Greek Catholic Church. In 1921 his brother and only sibling was born. His father set off for America in 1922. He departed from Bremen, Germany on July 26 1922, sailing on the SS President Harding. He arrived in New York on August 3rd and travelled to join his brother-in-law Stephen Knapp in Canton, Pennsylvania. Stephen, his mother and brother Nicholas departed for America on November 22, 1923 sailing from Hamburg, Germany on the SS Hansa. They arrived in the United States on December 2nd. After arrival, they joined his father who was residing at 52 Calm Street in Passaic, New Jersey. From Passaic the family moved to Pennsylvania. Stephen's Mother died when he was seven years old at the home of his father's sister Helena Knapp in Bradford County, Pennsylvania.

Following his Mother's death Stephen returned with his Father and brother to Passaic, New Jersey. By 1930 Stephen was residing with his father at 316 Harrison Avenue, Passaic in the home of his Uncle Peter Scerbak. At this time his father was employed as a dyer at the Pater Leather Company. His father died in 1938 in Passaic. Stephen's parents are interred at Saint Michael's Greek Catholic Cemetery in South Hackensack, New Jersey.

Stephen attended Passaic area grade school and graduated from Passaic High School. There he participated in Passaic High's football team and in 1937 he was co-captain of the team and named one of Passaic County's All-Stars. After graduating from Passaic High School he attended Saint Anselm's Benedictine Catholic College in Manchester, New Hampshire on a football scholarship. He graduated with a degree in chemistry.

After college, Mr. Tidik worked for the Allen B. Dumont Laboratory in Clifton, N.J., where he helped invent the cathode-ray tube, a vacuum tube in which streams of electrons can be focused on a fluorescent screen, producing lighted traces. The tubes were used in televisions.

Stephen wed the former Edna Hazel Smith in 1946 in Passaic, New Jersey. In 1951, Mr. Tidik moved to Redondo Beach, where he owned a manufacturing company that made the tubes. In 1968 he was elected president of DF Products Corporation. The plant at the Rancho San Pedro industrial district was constructed at a cost of $400,000.  It was the nation's largest independent maker of broadcasting and industrial television tubes. The plant was located on a two and a half acre site and had central air conditioning.  It was equipped with the most modern manufacturing facilities in the radar and radar television tube industry.

Mr. Tidik was an avid golfer and member of various Knights of Columbus councils. He enjoyed bridge, football and also attended Catholic church services. He died on July 12, 1999 at Los Robles Regional Medical Center after battling heart troubles for several years. He was 79. At the time of his death, he was survived by his wife, Edna Tidik; two sons; a daughter; his brother, Nicholas Tidik; and two grandchildren.

Stephen's brother Nicholas graduated from Saint Louis University School of Medicine in 1951 and specializes in anesthesiology. Stephen and Nicholas' story is one of resilience, survival and the American Dream.

Bishop Mikuláš Tóth, PhDr. (1876-1882)

Mikulas Toth was born into a Cantor's family of Hungarian background on August 10, 1833 in Mukachevo, Ukraine. After receiving his basic education, he continued his studies at the school in Satu Mare, Romania. It was here that he also completed his studies in philosophy. During this time he felt a calling to the priesthood and began studying theology. Seeing his scholarly aptitude, Bishop Vasil Popovic of Mukachevo, Ukraine sent him to study in Budapest. He was ordained a priest by Bishop Popovic on December 18, 1857 on the Holy Day of Saint Nicholas under the old calendar in Černečka Hora near Mukachevo. Continuing his studies, he received a doctorate in theology in 1860. Afterwards, he became a professor of theology in Uzhhorod, Ukraine. Father Toth was an excellent orator and because of this, he was appointed professor of morality at the University of Budapest. Due to his compassion and deep spiritual credentials, Bishop Pankovič, who appointed him in 1873 as a Mukachevo Canon (a member of the clergy who are responsible for administering a cathedral or a number of churches) was installed as the rector of the Uzhhorod Greek Catholic seminary.

After the death of the Greek Catholic Bishop of Prešov, Bishop Jozef Gaganc, the Holy Father, Pius IX, appointed him to the vacant bishop's throne in Presov on April 3, 1876. His consecration took place on May 21, 1876 at Holy Cross Cathedral in Uzhhorod, Ukraine. As a former university professor, his first thought was to begin building up church educational buildings. He worked tirelessly and even supported a large number of students from his own funds. He believed no Greek Catholic child, even if they were poor, should go without a good solid education. In addition, he founded several organizations to support young people, orphans and the poor. His crowning achievement was the opening his own Eparchial Greek Catholic Seminary on September 12, 1881. Prior to this, theologians had previously studied in Uzhhorod, Budapest and Esztergom. The seminary was given the same name as the cathedral and to this day, it is called Saint John's Greek Catholic Seminary in Presov. Bishop Toth worked non-stop and travelled throughout his eparchy to perform canonical visits and see that his eparchy was being run effectively. During 1881, he was instrumental in having the interior of Saint John's Greek Catholic Cathedral in Presov renovated. Sadly, before he could continue with his service to the church and faithful, he died suddenly at the young age of 49 years old on May 21, 1882. He had only served as the Greek Catholic Bishop of Presov for six years but, he had done so much for the faithful who he loved so much. He was solemnly buried with the participation of both Greek and Roman Catholic Clergy, the faithful and many friends in the crypt of Saint John's Greek Catholic Cathedral in Prešov, Slovakia.

Authored by, Steven M. Osifchin

The son of American born Carpatho-Rusyn and Slovak parents. He was born in the small mill town of Toronto, Ohio close to the West Virginia border. His grandfather Peter Urich was born July 18, 1880 in the village of *Venecia the son of John Jurits a farmer of the Greek Catholic Faith and Julianna Volesko also of the Greek Catholic Faith. Peter died in 1960 in East Liverpool, Ohio. He was a resident of Stratton, Ohio. Robert's grandmother Theresa Urich nee Pillar was born in November 26, 1888 in Lukov the daughter of George Panyko Pilyar a farmer of the Greek Catholic Faith and and Sophia Rohely also of the Greek Catholic Faith. Theresa died in 1943 in East Liverpool, Ohio. She was a resident of Stratton, Ohio.

An actor he is most known for his starring roles in the television series Vega$ and Spenser: For Hire. He died in 2002 in Thousand Oaks, California. The actor announced in 1996 that he was suffering from synovial cell sarcoma, a rare cancer that attacks the body's joints.

*In 1944, Venecia was merged into Lukov.

Authored by, Steven M. Osifchin

Andy Warhol our most famous Carpatho-Rusyn began his life in Pittsburgh, Pennsylvania in a blue collar part of town known by the local Carpatho-Rusyns as "Ruska Dolina", which translates as Rusyn Valley. Andy's early years were not without hardship. He suffered from chorea, a disease that strikes the nervous system and causes involuntary body movements and skin blotchiness. This may have been a complication from an earlier bout with scarlet fever. This condition caused him to be an outcast at school. Often at home and too ill to attend school he would draw, listen to the radio, and cut out magazine photos of movie stars to paste on the walls around his room. His creativity became his escape and this unique talent put him on the road to worldwide fame and success.


Andy Warhol and his brothers were baptized at St. John Chrysostom Byzantine (Greek) Catholic Church in Pittsburgh and the Warhola family worshiped at the church during the artist's formative years. The Byzantine style of the church with its onion shaped domes and numerous repeating icons may have had an influence on his famous Pop Art style.


After graduating from Schenley High School in 1945 he went on to attend the School of Fine Arts at what was then Carnegie Tech (now Carnegie Mellon University). He was a successful commercial artist before becoming known for his Pop Art, including silk-screened images of celebrities such as Marilyn Monroe, detailed renderings of Campbell's Soup cans and other avant-garde fare. It was during the 1960s that he began to make paintings of iconic American objects such as dollar bills, mushroom clouds, Campbell's Soup Cans, celebrities such as Marilyn Monroe, Elvis Presley, Marlon Brando, as well as newspaper headlines or photographs of police dogs attacking civil rights protesters. It was during this period that he founded his studio, "The Factory". He attracted a wide range of artists, writers, musicians, and underground celebrities. His work became popular and at times controversial.


On June 3, 1968 Warhol's studio became a very surreal place. Valerie Solanas a regular at the "Factory" came in and without warning shot Warhol and art critic and curator Mario Amaya. Solanas appears in the 1968 Warhol film "I, a Man". Earlier on the day of the attack, Solanas had been turned away from the "Factory" after asking for the return of a script she had given to Warhol. The script had apparently been misplaced. Upon her arrest her explanation for the shooting was that Warhol "had too much control over my life." Amaya received only minor injuries Warhol, however, was seriously wounded and barely survived. He suffered physical effects for the rest of his life. Solanas received three years in prison for the shootings.


By the 1970s Warhol's popularity waned. He became more entrepreneurial devoting much of his time to painting portraits for wealthy and often famous patrons. At the end of this decade in 1979 along with his longtime friend Stuart Pivar, Warhol founded the New York Academy of Art.


The 1980s brought about a re-emergence of critical and financial success for Andy, partially due to his affiliation and friendships with a number of prolific younger artists. He was at this time being criticized by reviewers calling his portraits of personalities and celebrities superficial, commercial and lacking in depth.


On February 22, 1987 after a routine gallbladder surgery at New York Hospital Warhol died in his sleep from a sudden post-operative arrhythmia (irregular heartbeat). His family later sued and was awarded a settlement from the hospital for inadequate care.


Warhol's remains were taken back to Pittsburgh for burial. He was placed in a solid bronze casket with gold plated rails and white upholstery. He went out in style dressed in a black cashmere suit, a paisley tie, a platinum wig, and sunglasses. A small prayer book and a red rose were placed in his hands. The funeral liturgy was held at the Holy Ghost Byzantine (Greek) Catholic Church on Pittsburgh's North Side. The eulogy was given by Monsignor Peter Tay. Yoko Ono, John Richardson, and Nicholas Love were speakers. The coffin was covered with white roses and asparagus ferns. After the liturgy, the coffin was driven to St. John the Baptist Byzantine (Greek) Catholic Cemetery in Bethel Park, a south suburb of Pittsburgh.


When Andy Warhol died he left the bulk of his vast 10-15 million dollar estate to create a foundation for the advancement of visual arts. Today it is the largest museum in the United States dedicated to a single artist. This son of hard working Carpatho-Rusyn immigrants has left behind an amazing legacy.


Andy is often quoted for his statement, "In the future, everybody will be world-famous for 15 minutes." In this period of instant news, facebook, and reality shows, how true this has become. Andy's has well exceeded the 15 minute time limit.


Andy Warhol was born on August 6, 1928 in Pittsburgh, Pennsylvania as Andrew Warhola. He was the fourth child of Andrew Warhola (Varchola) 1886-1942 and Julia Zavacka (Zavacski), 1892–1972, Carpatho-Rusyn immigrants from the village of Miková, located in today's northeastern Slovakia; formerly Miko, Zemplén County, Austro-Hungary. Andrew and Julia were married March 24, 1909 at St. Michael the Archangel Greek Catholic Church, Miková by Father Jan Turainak. Their first child Maria was born November 2, 1912 in Miková, she died in Miková December 4, 1912. Andrew journeyed to America November 16, 1912. He sailed on the SS George Washington from Bremen Germany, arriving at the Port of New York on November 25, 1912. He was joining his brother-in-law Andrew Janocsko in Pittsburgh, Pennsylvania. Andrew was born December 7, 1886 in Miková, House 23 to Andrew Varchola a farmer and a widower from Miková and Julia Homa also from Miková. His parents were of the Greek Catholic faith.


Andy Warhol's mother remained in Miková until 1921 when she left for America to join his father in Pittsburgh. On June 11, 1921 Julia sailed from Liverpool, England on the SS Celtic. She arrived at the Port of New York on June 20, 1921. Julia (Julianna) was born November 20, 1891 in Miková, House 17, one of ten children born to Andrew Zavacski a farmer from Miková and Justina Mrocsko also from Miková. Her parents were of the Greek Catholic faith.


Andy Warhol and his older brother's John (1925-2010), and Paul were all born in Pittsburgh. Their father was employed in the coal mine industry for a number of years. By 1930 their father was employed as a laborer for a house moving company. At this time the family rented a home on Beeleu Street in the Oakland neighborhood of Pittsburgh. By 1940 the family had moved and was renting a home on Dawson Street. Andrew Sr. was now employed as a laborer for an engineering company. He died in 1942 and is interred at Saint John the Baptist Byzantine (Greek) Catholic Cemetery in Bethel Park, Allegheny County, Pennsylvania.

Andy was only 13 when his father died in an accident. After his father's death Andy's brother John took on the role of father figure. It became John's duty to make sure that Andy would complete high school and attend college. Andy went on to attend the School of Fine Arts at what was then Carnegie Tech (now Carnegie Mellon University). His brother John, who died in 2010, became one of the founding three members of the Andy Warhol Foundation for the Visual Arts. He acted in the position of vice president of the foundation for 20 years. John also helped establish the Andy Warhol Museum in Pittsburgh in 1994.

A few years after her husband's passing in 1942 Julia Warhola moved to New York City to live with her son. Julia became known for her passion for decorative handwriting and her drawings of angels and cats. Her son often used her lettering to accompany his illustrations. In 1957 Andy used her lettering for "25 Cats Name Sam and One Blue Pussy" and she illustrated a small book called "Holy Cats". She won an award for her lettering for an album cover featuring the musician Moondog in 1958. In 1966 she was featured as "an aging peroxide movie star with a lot of husbands" in a 66 minute black and white film titled "Mrs. Warhol" produced by her son Andy Warhol. In 1971 she returned to Pittsburgh where she died a year later. She is buried beside her husband and near her son Andy at Saint John the Baptist Byzantine (Greek) Catholic Cemetery in Bethel Park, Allegheny County, Pennsylvania.


The artistic tradition of this family continues to this day with James Warhola, who is a successful children's book illustrator. He is the son of Andy's elder brother Paul.

Marie Edith Kmetz Wells, (1896-1949)

Co-Authored by,

Joy E. Kovalycsik & Steven M. Osifchin

Marie Edith Kmetz was born June 6, 1896 in Derby, New Haven, Connecticut. She was the daughter of Ruthenian immigrants.  Her father was Michael Kmetz the proprietor of a saloon which operated at the corner of Main and Passaic streets in Lodi, New Jersey. Her mother, Mary Krafcak aka Kraweak was a native of Maly Lipnik, Slovakia. Her mother was a parishioner of St. Michael the Archangel Greek Catholic Church (later Saint Michael's Byzantine Catholic Cathedral) in Passaic, New Jersey.

Marie began her career in the mid 1900's on the New York stage as a singer and actress.  As with many actors of stage and screen of the day changed her surname, date and place of birth. Her stage name of Marie E. Wells may have stemmed from her acquaintance with Johanna M.  Wells with whom she resided in 1920 in Manhattan.  Johanna was also a singer and 30 years Marie's senior.  She may have assisted Marie with her career as Johanna had extensive experience in show business. During 1922 at the height of her career, Miss Wells sailed on the White Star Line ship RMS Majestic for a journey of a lifetime.  She visited England, France and Germany.

Miss Wells appeared in a Flo Ziegfeld production and played principal roles in several musicals. A throat condition ended her vocal career and she turned to the silent screen. In her first film, The Builder of Bridges (1915) she starred opposite British actor C. Aubrey Smith. Her other notable films were Just Out of College (1915); Sealed Lips (1915); The Conquest of Canaan (1916); Then I'll Come Back to You (1916); Silas Marner (1922); The Love Brand (1923); and The Man from New York (1923).  With the arrival of "talkies" and the limited roles as an extra, her film career came to an end. To continue working, Marie found employment as an agent and sold life insurance. She eventually left New York for the City of Los Angeles.

During her film career she worked with the most legendary stars of the time, some that included Marlene Dietrich (The Scarlet Empress, 1934), John Boles (Song of the West, 1930) who would later star in the 1931 film Frankenstein and Myrna Loy (The Desert Song, 1929) who would later be the co-lead in the Thin Man series of films. Marie also saw history as one of her films, The Desert Song, 1929, was the first film produced in color by Warner Brothers. 

Marie passed away at age 55 on July 3, 1949 in Hollywood, Los Angeles, California. Her death was ruled a suicide by lethal dose of sleeping pills. She had been in ill health prior to her death and was existing on funds she received from the Screen Actors Guild and public relief agencies.  At the time of her death, she was renting a room at 1114 Coronado Terrace from Mrs. Robert J. Rowe. Mrs. Rowe's son found her body.

The police found a note addressed to Eloise and Billy McDaniel of Glenburn, California:

"Dear Eloise and Billy, Forgive me please but my health is bad and I just can't go on. I love you. Lots of happiness and good health. God Bless you all. Aunt Re."

It was reported by Mrs. Rowe that Eloise and Billy were a niece and nephew of Miss Wells.  The accuracy of their relationship to Miss Wells is undetermined.

Marie was interred at Grand View Memorial Park and Crematory in Glendale, California. At the date of her death she was survived by her sisters, Anna (Anita) Hayes and Helen Pappas; brothers, Michael Kmetz, John Kmetz and Rudolph Zeman.

From 1915-1939 Miss Wells had 34 acting credits to her name.

They are as follows:

1939 A Child Is Born
Nurse (uncredited)
1939 Zenobia
Party Guest (uncredited)
1936 Cain and Mabel
Minor Role (uncredited)
1936 Yours for the Asking
Girl (uncredited)
1936 Fatal Lady
Brazilian Opera Troupe (uncredited)
1936 Forgotten Faces
Mrs. Young
1936 The Story of Louis Pasteur
Nurse (uncredited)
1936 Klondike Annie
Dance Hall Girl (uncredited)
1935 I Found Stella Parish
Hotel Operator (uncredited)
1935 The Girl Friend
Chorus Girl in Play (uncredited)
1935 She Married Her Boss
Saleswoman (uncredited)
1935 Call of the Wild
Hilda (uncredited)
1935 Love Me Forever
Guest (uncredited)
1935 Old Sawbones (Short)
Cornelius' Mother
1935 Let's Live Tonight (uncredited)
1935 Folies Bergère de Paris
Girl in Bar (uncredited)
1935 Restless Knights (Short)
Lady of the Court (uncredited)
1935 Carnival
Woman (uncredited)
1934 Elmer and Elsie
Mabel
1934 Service with a Smile (Short)
Mrs. Walter Webb
1934 The Scarlet Empress
Marie Tshoglokof
1932 Beyond the Rockies
Ruby Sherman
1931 The Messenger Boy (Short)
Mrs. Sawyer
1930 Song of the West
Lotta
1929 The Desert Song
Clementina
1923 The Man from New York
Ruth Crawford
1923 The Love Brand
Teresa
1922 Silas Marner
Nancy Lammeter
1916 The Conquest of Canaan
Mamie Pike (as Mary Edith Wells)
1916 Then I'll Come Back to You
Miriam (as Marie Edith Wells)
1915 Sealed Lips
Marian Everard (as Marie E. Wells)
1915 Just Out of College
Caroline Pickering (as Marie Edith Wells)
1915 The Builder of Bridges
Dorothy Faringay (as Marie Edith Wells)
1915 The First Commandment (Short)
Mazie - a Showgirl

Co-Authored by,

Joy E. Kovalycsik & Steven M. Osifchin

Peter J. Wilhousky (1902-1978) was born in Passaic, New Jersey on July 13, 1902. He was baptized on July 20th at Saints Peter and Paul's Greek Catholic Church in Passaic, New Jersey by Father Basil Volosin. He was the son of Joseph Wilhousky and Julia Hnatt.

His father Joseph was born January 06, 1871 in Vyšný Orlík, house number 57. He was baptized at the Greek Catholic Church of the Holy Ascension in Vyšný Orlík. He was one of four children born to George Vilchiosky a farmer from Vyšný Orlík and Maria Dzipka also from Vyšný Orlík. His parents were both of the Greek Catholic faith. His mother Julia (Helena) Hnatt was born October 02, 1876 in the village of Ujak. She was baptized at St. Demetrius Greek Catholic Church in Ujak. She was one of five children born to Peter Hnatt a farmer from Ujak and Maria 'Osifa' Lesko also from Ujak. Her parents were both of the Greek Catholic faith. Her father had six children from a previous marriage to Anna Miklus. Ujak and Vyšný Orlík are villages within the present day Slovak Republic. Joseph Wilhousky and Julia (Helena) Hnatt married in Passaic, New Jersey on September 14, 1895. They resided in the City of Passaic and relocated to Manville, New Jersey by 1920. Joseph's profession changed over the years. Early on he was a dry goods merchant; by 1910 he was in the retail meat business. As of 1920 he owned and operated a grocery store in Manville. Later he was employed as a municipal employee with the Borough of Manville as a tax collector. By the late 1930's he began a career as a real-estate broker.

Peter Wilhousky began his musical career as a member of Saints Peter and Paul's Greek Catholic (later Russian Orthodox) Cathedral in Passaic, New Jersey. As time progressed, Mr. Wilhousky furthered his musical studies at conservatory and became most popular for two of his arrangements. One arrangement, which is a popular Christmas song "Carol of the Bells", was penned by his hand as was "The Battle Hymn of the Republic."

Mr. Wilhousky prepared the choruses for legendary conductor, Arturo Toscanini during the 1940's, after which choral conductor Robert Shaw took over this position.

Being a choral director and composer/arranger, he would later become a music teacher and, also taught for many years at the world renowned Julliard School which today is located within the Lincoln Center complex in New York City.